Research into sustainable swimsuits for women has increased by 65% over the past year. Typically, the best route to find sustainable swimwear, is to look for recycled materials that are used.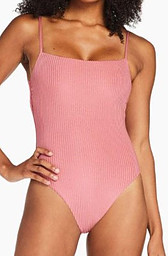 Swimwear from recycled materials and regenerated nylon is created from abandoned fishing nets and post consumer plastic waste, so get the top designer bikinis online here.
These designer bikini brands all have the same green philosophy of sustainability, but each have their own style. From one piece swimwear for women over 50, to athletic swimwear for women, these eco friendly bathing suits are all made with recycled fabrics.
To be sustainable and mindful of the environment does not have to be expensive, you can have sustainability on a budget. Sustainable fashion has a lower environmental impact than fast fashion, and although it costs more because of production processes, garments last longer and therefore does not have to be replaced as often.