Circulose is a new natural material that closes the loop on fashion. Circulose is an alternative cellulose pulp

which is made from discarded textiles. It uses a breakthrough process that is 100% powered by renewable energy. Many initiatives for recycling and reusing of fabric have been launched, and circulose, which is made by Renewcell, is one of them.
Maybe you have heard about the new natural material that Levi's is using to make sustainable denim jeans and been wondering but what is circulose? Or what is cellulose pulp and what is a cellulose fiber for that matter? So let's have a closer look at these innovative textiles solutions.
What is Circulose and What is Cellulose Pulp?
Circulose is a cellulose pulp which is obtained by recovering natural fibers that are present in used clothes and unsold garments.
Cellulose pulp is used in the textile industry to make viscose, lyocell, modal, acetate and other types of man made cellulose fabrics.
The raw material that is normally used for cellulose fibers, is wood. The difference with circulose is that it does not come from wood, but the cellulose is obtained from cotton. Cotton is the purest type of cellulose that is found in nature. It is the preferred fiber for producing Circulose. Nudie Jeans are making jeans from recycled denim.
The cellulose pulp can be turned into a textile fiber, which can be spun into filaments and turned into a textile. This textile is then ready for garments to be made from the regenerated fibers. Circulose is a sustainable fiber, collecting cellulose from old clothes to produce new clothes.
The idea behind Circulose is to collect the cotton from old clothes. By re purposing it, close the loop and bring the circular economy into the world of clothing. The fashion industry has a huge impact on the environment, including water waste, waste production, deforestation and it has a large impact on climate change. So recycling and re purposing of existing garments and products are increasingly researched.
Discover more about what is a cellulose fiber in this post: Viscose fabric – the textile made from cellulose
Who Makes Circulose?
Circulose is produced by Renewcell, a Swedish bio materials company that is based in Kristinehamn, near Stockholm. The first recycling plant is up and running in Kristinehamn and is 100% powered by green energy from wind and water, which are renewable energy sources.

Renewcell was started by scientists at the Royal Institute of Technology in Stockholm, who were researching more efficient ways of producing bio ethanol and finding new ways to decompose cellulose.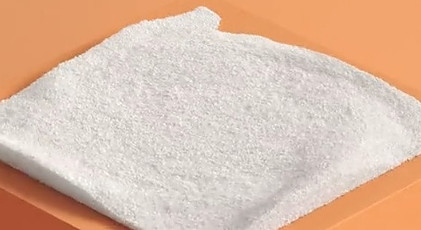 After realizing that it could be a major way of recycling textiles, they founded Renewcell in January 2012.
Renewcell recycling technology transforms high cellulosic waste into pure, natural dissolving pulp, called circulose pulp. The procedure is very similar to that of recycling paper. They only make the fibers and sell the circulose as pulp or fibers and their customers then make yarn, fabric and garments from the circulose pulp.
Renewcell will work with clothing that contains a minimum of 98% cotton fibers. It is collaborating with large brands to get unsold clothing from warehouses and also getting used clothing that have been discarded and sent for recycling.
The Aim of Renewcell
Renewcell aims to make the fashion world more sustainable. The starting point is the awareness of the strong impact that the fashion sector has on the environment.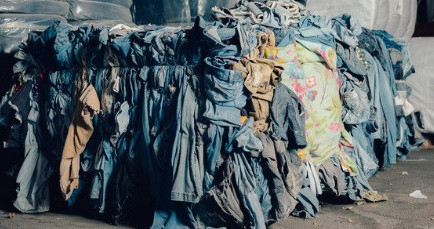 About 85% of the clothes that are produced every year, end up in landfills, and only 1% is recycled. This contributes to the pollution of large areas of the planet.
Too few garments are recycled, often because it is not always that easy to recycle cotton and viscose on a large scale basis. Because there is a break in the cycle, it stops. But now, with making circulose, Renewcell has found a solution to close the loop in the cycle.
Renewcell uses a recycling technology that dissolves cotton and other natural fibers into a new, biodegradable raw material, called circulose. If more cotton garments can be collected and recycled, then more garments can be made using the recycled, biodegradable circulose fibers.
The process that Renewcell is using to recycle the cotton fabrics, is very similar to that used for recycling paper. Through the recovery of used clothes, a fiber that is equivalent to natural fibers, is produced and new clothes can be made from it.
Explore more about renewcell on their website renewcell.com
Renewcell Technology – How Circulose Production Works
Old clothes, like the worn out pair of jeans at the back of your cupboard, is transformed into a pristine, natural material that does not require any cotton fields, oil or sacrificing trees.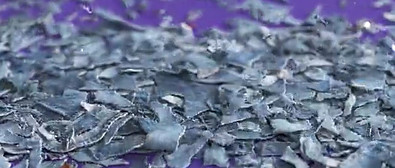 Garments that cannot be resold, are used, and this is the basic process:
Garments that have a high cotton and viscose (cellulose) content, are received
The first step is to remove the buttons and zips and other trims.
Clothes are then torn or shredded into pieces.
Color is removed from the textile and turned into a dough or slurry.
Any non-cellulose content, like polyester and plastic, and any other contaminants, are removed from the slurry.
What remains is pure cellulose, an organic and biodegradable polymer from which cotton, and all plants and trees are made.
The slurry is dried to produce a pure, natural circulose branded pulp.
Once the slurry is dry, sheets of this special fiber are produced, ready for new garments to be made.
This is baled up and can be used in the textile production cycle.
Renewcell ensures that no solvents are used during the production process. Only eco friendly chemicals are used and are regularly recovered at each stage of the process.
The exact process is a trade secret, but it is using a closed loop production process, so nothing that is used or added, leaves the plant.
Why Use Circulose? The Features and Benefits:
Thousands of tons of biodegradable circulose pulp is produced ever year and it is a great way to regenerate textile fibers. Circulose fibers are equivalent to natural virgin fibers and they can be used pure, or mixed with other types of fibers. Fibers made from circulose pulp have a lot in common with cotton fibers.
Circulose is an innovative and extremely sustainable fiber.
The process of recycling cotton and viscose fibers uses

less water and chemicals,
it emits less carbon dioxide and
the use of the world's resources can be prolonged.

Circulose is recyclable and biodegradable.
It is a great solution to keep clothes out of landfill.
Recycling keeps clothing out of landfill sites and minimizes the use of our natural resources. Old jeans are transformed into high quality materials, moving beyond the traditional recovery of cotton, which breaks and shortens the cotton fibers.
Thousands of liters of water can be saved if clothing is recycled, rather than producing virgin textiles.
Circulose offers a natural and sustainable alternative to the raw materials used in the fashion industry.
By choosing circulose, you can cut out waste and reduce your fashion footprint to almost zero.
The quality is equivalent to virgin fibers.
Circulose pulp fibers are organic and sustainable and allow for a better use of the earth's natural resources.
What is Circulose Used for?
Brands that have already chosen Circulose,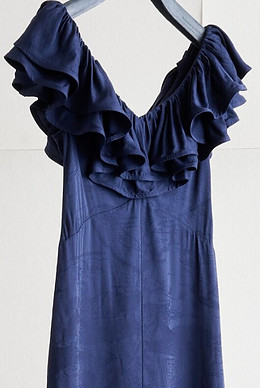 include major brands like Levi's and H&M, who have already started using Renewcell circulose in their products.
Levi's have in 2020 created their Recycled jeans, made with organic cotton and Circulose. They have launched their famous Levi 501 model for men, using the new circulose fiber, and also using it in the style High Loose, for women.
Thanks to this innovation, Levi's jeans now last longer and in the circular economy, old jeans become new over and over again. Get you pair of Levi's jeans here.
The current health pandemic has also turned many people's attention to more sustainable choices. Buying less, has a positive effect on the environment and by buying one pair of second hand Levi's instead of a new pair, it saves 80% of the CO2 emissions.
H&M in the range called Conscious Exclusive SS20, used it in a dress for women. The H & M dress is made with 100% viscose, in a combination of 50% derived from FSC certified wood and 50% circulose which has been recovered from post consumer denim.
Can my favorite denim jeans also be eco friendly?
Innovative textile solutions mean that if it is made with circulose, it certainly can be eco friendly and sustainable. Nudie Jeans are also making jeans from recycled denim and you can read more about them in this post on Best 100% Organic Cotton Jeans from Nudie Jeans.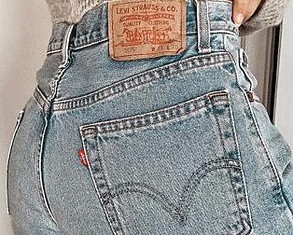 Some brands are committing themselves to using sustainable fibers. Our next step as consumers are to make intelligent choices and purchase durable garments.
The textile industry uses the process of dissolving pulp to make man-made cellulose fibers for producing viscose, modal, lyocell, rayon and acetate, and now also circulose.
If you think how huge the size of the fashion industry is, then something like buying a pair of jeans can make a big difference. So look out for brands that are using circulose and choose a pair that our planet will thank you for.
Related post: 10 Best Organic Cotton Jeans Brands.
Final Thoughts on What is Cellulose Pulp and What is Circulose
The textile industry has been developing new fibers and implementing new technologies which are both innovative, and better for the environment. Sustainable textile innovations are a step closer to ensure that the fashion industry becomes more sustainable. The foundation for a greener future for the fashion industry, lies in innovative textile solutions.
Ecological fashion was once regarded as a very niche area, but it has become very popular and trendy with the general public. The world of fashion is facing an important change, one that is increasingly moving towards sustainability.
So whatever you do, do not throw your clothes in the bin. Circulose proves that recycling clothes does work.
I would like to hear your thoughts and views on what is cellulose pulp and also what is Circulose. So please leave your comments below and I will get back to you.