More people are seeking holistic alternative medicine to pharmaceuticals and are looking at using CBD for general well being and specific ailments. Many want the health benefits of CBD, a medicine that is more in sync with natural processes.
If you are new to CBD, you might be wondering what is CBD and what is it good for? Or what is CBD extract and what is the best organic CBD products? With the legalization of CBD, more brands have joined the race to make pure organic CBD oil. Joy Organics CBD is a highly rated brand that was founded at a time when high quality CBD products were not widely available.
What Is CBD And What Is It Good For?
CBD stands for cannabidiol oil. Cannabidiol (CBD) is a chemical compound that occurs naturally in the cannabis plant. What Is CBD extract is a natural oil which is extracted from the leaves, stalks and flowers of the cannabis plant.
Cannabis products have been used since ancient times to help relieve pain, inflammation, stress and anxiety and aid sleep. If you are looking for natural remedies for common ailments, you might benefit from using CBD.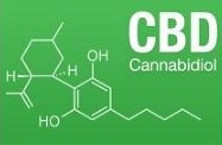 To feel more relaxed.
Help to quit smoking.
Post-workout relief, muscle and joint pain relief with balm or cream.
Reduce feeling of nausea with cancer patients.
CBD is one of the main pharmacologically active phytocannabinoids. It is non-psychoactive, but has many beneficial pharmacological effects, including anti-inflammatory and antioxidant properties.
What Is CBD Extract?
CBD oil is derived from extracting the CBD compound from the leaves, flowers and stalks of the hemp plant.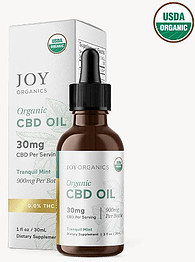 Full spectrum extract contains the full list of cannabinoids. So it includes CBD, terpenes, flavonoids, and tetrahydrocannabidol (THC), but less than 0.3% to keep it within the legal limit.
Broad spectrum CBD extract contains all the active compounds that are naturally found in the hemp plant, but without any THC.
CBD Isolates are purely CBD, without the full list of cannabinoids and THC.
Full spectrum CBD extract provides the best range of benefits. All the active phytonutrients in the hemp plant, and small amounts (less than 0.3%) of THC, are used in full spectrum CBD products.
If you are wondering can CBD oil give you a high? No, the THC amount of less than 0.3%, does not have a psychotic effect.
How Does CBD work?
The effect of CBD is a result of the interaction with the Endocannabinoid System (ECS). CBD products can help the Endocannabinoid System (ECS) of the body to regulate functions like appetite, memory, mood, reproduction, sleep and more, in the body.
CBD impacts the ECS indirectly. Usually it is through activation of outside receptors and interaction with enzymes. So cannabinoids interact with the ECS, to promote homeostasis.
The most talked about compounds in the cannabis plant, are THC and CBD. There is an interacting synergy between the compounds, called the entourage effect.
It is more therapeutic to have the compounds working together, than only CBD or THC on their own. Much safer than the single molecule drugs that are developed by Big Pharma.
What is the best organic CBD products will have multiple cannabinoids and terpenes. Joy Organics use high quality extraction methods to get what is CBD extract for their organic CBD products.
About Joy Organics
Joy Organics is a family run business and was launched in July 2018. They are based in Fort Collins, Colorado, USA. Joy Smith is the co-founder and visionary behind Joy Organics. She learned about CBD after having issues with pain and sleep.

After finding that CBD did bring relief, and looking for what is the best organic CBD product, she decided to make her own. All Joy Organics hemp is grown on USDA certified organic farms in the USA.
Joy Organics makes broad spectrum CBD products containing 0.0% THC, and full spectrum CBD. Their partner is the only company in the world with a patent pending chromatography process.
This process removes THC, waxes and chlorophyll, while leaving all the cannabinoids, terpenes and flavonoids intact. The result is an industry leading, pure and potent product.
If you want pure organic CBD oil without THC, then Joy Organics is your choice.
Transparency And Quality Of Joy Organics CBD
The entire process for growing and producing hemp, is listed on their website. Testing results and Certificates of Analysis (COAs) are published: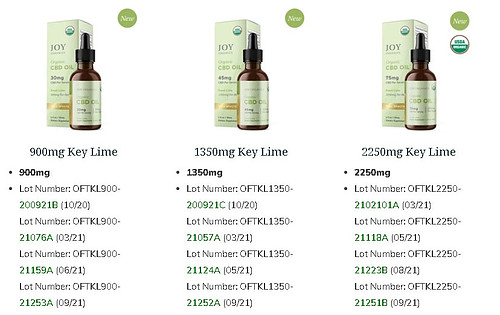 Publish internal lab reports for both the raw phytocannabinoid-rich (PCR) hemp oil used in their products, and the final products.
They publish 3rd party lab reports for every batch of raw PCR hemp oil.
Also publish lab reports for all finished products.
Include QR codes on all labels, making it very easy to see the lab report for the product you are buying.
It is very easy to find all reports and COAs on the company website on the lab results page. Clicking on a lab result, will show you the internal and 3rd party results together. Different labs are used, but they have ISO or IEC17025 accreditation, meaning they provide valid test results.
Although Joy Organics has not been formally certified as having good manufacturing processes, their facility is cGMP compliant.
Why Choose Joy Organics?
Joy Organics CBD is extracted from a proprietary strain of hemp, known as phytocannabinoid-rich hemp or PCR hemp.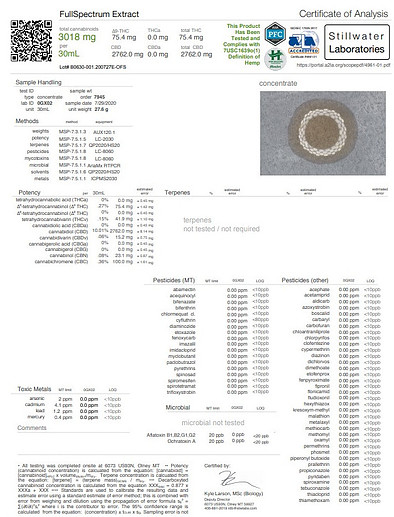 This proprietary strain is richer in CBD and other cannabinoids and terpenes, than the basic hemp plant used by most producers.
Joy Organics CBD products undergo rigorous testing to ensure it is free of contaminants. Comprehensive third party lab test with reports for each batch, are available on their website, or via a QR code.
All products are gluten and dairy free.
THC free products are available.
Great variety of products.
CO2 extraction.
Purity, safety and efficacy of products:

Use high quality organic hemp, non-GMO and free of pesticides.
Certified organic carrier oils and beeswax.
Grown and produced in the USA for quality control.
Nano emulsion technology is used to produce softgel capsules. This allows for better bio-availability and the capsules have 4 times the absorption rate, thus requiring less intake for full effectiveness.

Broad spectrum CBD is legal in all 50 states.
The #1 broad spectrum CBD brand according to Alexa, Healthline, CBDoilReview and more.
Tincture oils and gummies are vegan, but not the softgel capsules and balms.
They have a 30-day money back satisfaction guarantee.
What Is The Best Organic CBD Product?
Joy Organics offers some of the most potent CBD products available. However, the amount of CBD varies between the different products. The exact concentration of CBD in each product, is available on the product label. So always refer to the product label to see if the serving is right for you.
CBD Tincture
Joy Organics creates very high-quality tinctures and these are some of the features you can expect.
USDA certified organic and choose between full spectrum and broad spectrum.
4 different strengths:

15mg/serving in 450mg bottle.
30mg/serving in 900mg bottle.
45mg/serving in 1350mg bottle.
75mg/serving in 2250mg bottle.

Contains what is organic MCT oil as carrier oil.
Vegan and cruelty-free.
Choose between unflavored or 5 exciting flavors.
Depending on which flavor you purchase, these are some of the added ingredients: peppermint oil, orange essential oil, grape seed oil and stevia.
Proprietary cannabinoid formulas.
Sold in dark glass bottles with a dropper.
Made in the USA.
If you are looking for a premium grade organic CBD oil, with a great taste, then choose one of the 5 great tasting flavors. The flavors mask the bitterness of hemp to provide a pleasant CBD experience.
CBD Softgel Capsules
Joy Organics capsules are formulated using a water-soluble nanoemulsion technology, which encapsulates the active compounds in nano-sized emulsions.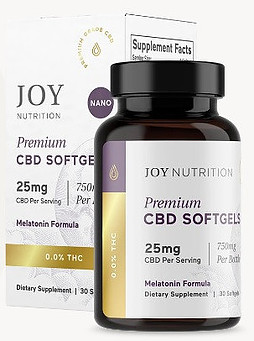 Nanoemulsion CBD oil droplets are on average between 4 and 200 times smaller that the industry standard. This smaller size results in a far higher absorption rate in the bloodstream, therefore leading to an extremely high bio-availability.
Thus, less nanoemulsion CBD oil is needed to produce the same results as regular CBD oil. Capsules that contain nanoemulsions have a much higher bio-availability, than those without nanoemulsions.
Choose between full spectrum or broad spectrum CBD capsules. Broad spectrum CBD capsules also have these options:
Available with curcumin, thus combining two powerful natural products for pain and inflammation.
Melatonin and CBN for sleep disorders and insomnia.
Capsules are convenient to use when traveling and being out and about. Each capsule contains a pre-measured dose of 25mg CBD oil. There is no mess and no possibility of breaking the bottle or the dropper.
What is great about the Joy Organics CBD capsules, is that because it uses nanoemulsions, the capsules are smaller than other CBD capsules. So if you are someone who struggles to swallow capsules, these could be perfect for you.
CBD Topicals
Topicals, like creams, balms and salves can be infused with pure CBD, or they can contain a PCR CBD oil.
Additional beneficial ingredients, like essential oils and vitamins, can be added to the topicals. This can contribute to the overall benefits of CBD topicals.
The popular CBD cream from Joy Organics is:
Free of THC.
No preservatives, fragrances or any irritating ingredients.
Can be applied anywhere on the body.
Perfect if you have problems with redness and irritation, or even outbreaks of acne.
Topicals are great for use on a particular area of the body. The CBD and other beneficial ingredients are delivered directly to the area where the benefits are required.

CBD Gummies
If you are looking for tasty gummies made with natural organic ingredients, then these are for you.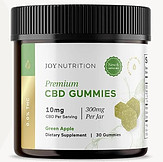 CBD potency is 10mg/serving broad spectrum CBD.
Flavors: strawberry lemonade and green apple.
Organic, natural and vegan.
Comes in a dark glass container to ensure they retain their potency for longer.
Organic cane sugar and fruit juice provide the tasty flavor. 10mg is a very good beginner dose, so if you are new to CBD, these gummies could be perfect for you.
Products For Pets
What is CBD and what is it good for, can also be used for pet products. If you are looking for natural, high-quality CBD pet treats, then these are a great option.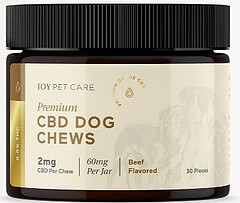 They contain sweet potato, brewer's yeast, flax seed oil and flavoring in the form of natural bacon and beef liver powder.
CBD potency: 2mg/chew broad spectrum.
Guaranteed free of THC.
Bacon and beef flavors.
These are a good option for smaller dogs, as they contain only 2mg CBD/serving. So larger dogs may need more that one treat per day.
Always consult your vet before giving your pet any CBD.
Save Money With Bundles
Bundles have discounted prices for products that are bought together.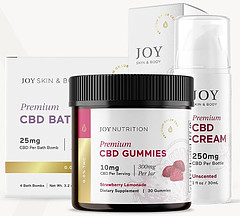 There are several bundles to choose from including self care bundle, On the go bundle, night-time bundle, muscle and joint bundle.
But my personal favorite is the Mommy Bundle. It consists of:
4 x 25mg lavender CBD bath bombs.
Strawberry lemonade 10mg CBD gummies.
1oz bottle of 250mg CBD cream.
Choosing What Is The Best Organic CBD
Depending on your goal for taking CBD, some products might be more beneficial than others. If you have joint pain, CBD capsules with curcumin may be good to try. But if you want relief from stress and anxiety, full spectrum CBD tincture might be better.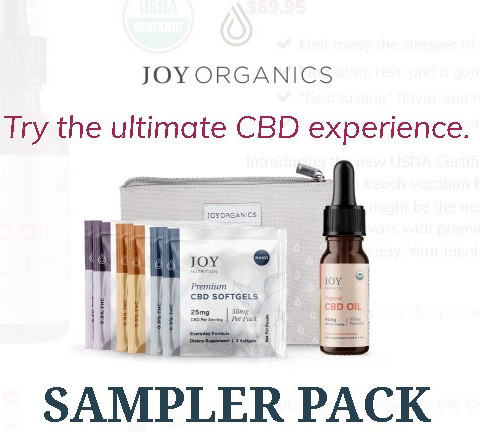 You also need to consider if you want something for general well being, or looking for targeted relief, like sore muscles. Topicals, like CBD cream, are great for applying to specific areas, whereas oral applications like CBD capsules, oils and gummies, give better overall relief.
At the end of the day, what is CBD and what is it good for, will depend on personal preferences and needs. Some products come in different potencies, and depending on your body weight and body chemistry, the right amount will vary between individuals.
When you first start using CBD products, it is best to introduce it to the body in small quantities and then gradually increase it to the required optimum serving.
Being able to purchase sampler packs, gives you the opportunity to try different products and see which is best for you.
How To Use CBD
Joy Organics offer a wide range of products and this is what you need to know about them:
CBD oils and tinctures are taken sublingually for the fastest and most efficient absorption. Use the dropper provided with the bottle to place the oil under your tongue. Normally you would keep it there for about a minute. This allows for quick absorption through your gums, cheeks and tongue, into the bloodstream. Always read the instructions on the label.
CBD capsules, gummies and energy drinks come in pre-measured servings and are easy to add to any routine.
Topicals, like salves and creams, are typically used for targeted relief. Quantities used are not exact, so start with a small amount and increase as needed.
Bath bombs: Fill the bathtub with water and place the bath bomb in the water. Usually they fizzle and quickly dissolve in the water. This will disperse the CBD and other ingredients, before you get in the water.
CBD pet products: It is best to talk to your vet, before giving CBD to your pet. Some studies have shown that CBD oil may help dogs with joint pain, but more research on how CBD affects pets, is required.
You can also add CBD oils and tinctures to drinks and food for oral ingestion. Depending on the carrier oil, some CBD oils can be used topically or applied directly to the skin.
Customer Reviews
Reviews of Joy Organics products are overwhelmingly positive. Many reviewers mentioned quick delivery and very easy returns. They offer a 30-day money-back satisfaction guarantee.
The website even says you can ask for a full refund after using the entire content in the bottle. This gives you the time to decide if you are getting the desired results and which CBD product is right for you.
Due to regulations they do not currently ship internationally. Shipping to all 50 states in America is free. They offer private label and wholesale.
Safety And Side Effects
Although CBD is generally very well tolerated, some people might experience diarrhea, reduced appetite, dry mouth, fatigue or drowsiness .
Always consult a medical practitioner before you take what is CBD extract. It might interact with other medication, like blood thinners, so check with your doctor.
Final Thoughts On What Is CBD And What Is It Good For
If you would like to explore more brands before making a decision, you might find these reviews helpful.
If you have any questions or experience with what is the best organic CBD product, or Joy Organics, please leave your comments below.