Can fashion be sustainable? The fashion industry and designers are known for creating trends that are very quickly taken up and followed by consumers. The industry is starting to realize that consumers are looking for more eco-friendly fashion products, so the trend is towards eco sustainable fashion.
On the one hand the interest in sustainable products and brands are increasing, but on the other hand, there is no decrease in the production of fast fashion items. So can two apparently distant worlds support each other and coexist?
The vicious circle of most consumers is to buy, wear it sometimes, throw it away and then buy again. This is a circle that is not good for our planet at all.
The Basis of Eco Sustainable Fashion Companies
A very big part of sustainable fashion, is to choose clothing that you will wear again and again, reflecting not fast fashion trends, but timeless classics that can be loved for a long time. Contemporary and versatile designs, innovative and affordable fashion, that at the same time respect the planet and people.
Through Federal regulations the use of genetically modified seeds are prohibited for organic farming.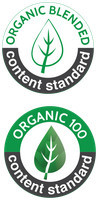 Organic cotton is grown using methods and materials that have a low impact on the environment, and without using harmful and toxic chemicals and additives.
Organic production systems maintain and replenish fertility of the soil, reduce the use of synthetic fertilizers and pesticides and build biological agriculture that is diverse. A third party organization verifies and certifies that organic producers adhere to approved methods and materials through the production process.
These are my favorite brands that support sustainable fashion and show that contemporary fashion and sustainability can go hand in hand. I am sure these brands will help you find your way to a greener and more sustainable wardrobe.
1. People Tree
People Tree stands for sustainable and Fair Trade fashion. It was one of the very first sustainable fashion brands and was founded by Safia Minney in 1991. People Tree is certified by Fair Trade and is regarded as a Fair Trade fashion pioneer.
It invests very heavily in environmentally friendly and sustainable practices, including organic farming. Their extensive range includes organic denim, yoga clothing, underwear, women's clothing and much more.
They collaborate with BBC Earth to produce a collection that focuses on vulnerable species that are under threat. 

Only organic cotton is used, which is all GOTS certified cotton, natural fibers, sustainable wool and dyes that are free from harmful chemicals. They use responsible wool, which is renewable and sustainable. Wool grows on the back of sheep and can be cut from the animal without any harm. It has been used for thousands of years providing products and clothing that are warm, breathable and gives protection against weather. Biodegradable materials are sued as much as possible.
Only azo-free dyes are used in their fabrics. Natural fibers or fibers that follow a closed-loop system are used, and all their cotton is GOTS certified organic cotton. They also make use of TENCEL Lyocell, which is a cellulose fiber that is derived from wood pulp. The fabric is biodegradable and has a soft drape and absorbs moisture.
People Tree create employment in rural areas, where work is often scarce.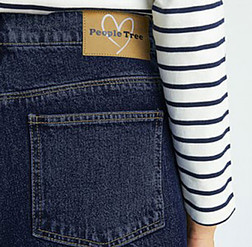 Traditional artisinal skills such as hand weaving, hand block printing, hand knitting and hand embroidery, are incorporated in their collections.
So they promote the use of traditional crafts and handmade textiles.
In 2018 they launched their 100% organic cotton denim jeans, which uses 87.2% less water than what is used in the conventional production of denim.
They promote environmentally responsible initiatives for a sustainable future. Water supplies are protected through the use of rainwater that is collected, water recycling and using effluent water treatment plants.
2. Thought
Thought produces ethical clothing that only uses organic and sustainable fabrics,

including organic cotton, bamboo and hemp. It's been thoughtfully designed and made in order to give back to the planet.
The brand was started by two friends in Australia in 995 and was originally called Braintree Clothing. They launched with a basic range of men's shirts and beachwear, in sustainable ramie and hemp.
In 2002 one of the partners took the brand to the UK. A few years later they expanded their range to include women's clothing and accessories. The name was changed from Braintree Clothing to Thought in 2017, which was a natural move to reflect the way in which the brand had grown and evolved.
Naturally grown cotton, hemp, bamboo and wool are all sustainable fibers that are used, as well as rayon from recycled tree pulp. Tencel and modal have recently been added to the range, and they also use recycled polyester made from recycled plastic bottles.
What is tencel?
Tencel is tree friendly cellulose fiber that comes from sustainably sourced wood, and this is the production process.
Raw material for Tencel is sourced from trees that are grown in sustainable plantations and on land that is not suitable for cultivating agricultural crops.
Wood is processed into chips, pulped and dried into sheets.
Sheets are then broken up, dissolved in a non-toxic amine oxide solution, which turns it into a clear, viscous liquid.
The liquid is forced through spinnerets with tiny holes, to create long fibers.
The fibers are set in a bath of diluted amine oxide solution.
Next the fibers are washed in demineralised water.
Fibers are then dried, lubricated and combed to untangle them.
After combing, the fibers go through a crimper, where the fibers are compressed, which give the fibers their texture and bulk.
The Tencel fibers are now ready to be dyed, spun and woven.
It takes two hours to produce Tencel fibers. Approximately 98% of the amine oxide solvent is recaptured and recycled back into the process, making it practically a "closed loop" system.
The manufacturing process has received the "European Award for the Environment" from the European Union. Tencel is silky soft, cool and absorbent and has a beautiful drape. It is strong when wet and is wrinkle resistant.
They work in an ethical manner to minimize their carbon footprint and proudly support slow fashion. I love their mantra of " wear me, love me, mend me, pass me on". Azo-free dyes are used and finishes conform to Oeko-tex standards.
Thought now has a collection of Fair trade, organic cotton t-shirts with short sleeves or long sleeves. Fair trade cotton is certified, traded, sourced and audited from Fair Trade producers. They also now have a range of vegan clothing.
From sourcing the raw materials from sustainable producers, to using "slow" transport, Thought takes the environment into consideration through every step. This keeps their carbon footprint to a minimum and this is where you can shop the beautiful range of Thought Clothing.
3.Beaumont Organics
Beaumont Organics is a British based Organic and Ethical clothing company that was started in 2008. They create contemporary conscious clothing for the modern woman. Their range includes, clothing, home ware, accessories, underwear and nightwear. 
Organic cotton and linen are at the center of their collection. They only use GOTS certified cotton, meaning one can trace exactly where it was grown and produced, ensuring that no GMO seeds, chemicals or pesticides were used. Their linen is hand spun, using traditional sustainable techniques.
The wool that is used in their range, is only sourced in the EU, where it is harvested according to non-mulesing practices and in line with recommendations from animal rights groups. Recycled yarn is also used to reduce waste.
Most factories have a huge amount of "end of roll" unused fabric rolls, which often end up in landfill sites. Beaumont organics will use these for some of their unique pieces, thereby reducing the amount of fabric waste.
They only work with factories in the EU that pay their workers a fair wage and provide good working conditions. They follow ethical production practices throughout the production line. Customer reviews have given them an excellent rating of 4.89/5.00 for being an eco sustainable fashion company.
4. Soul Flower
Soul Flower is an Organic Boho Hippy Clothing Range that is based in Minneapolis, USA. You can respect our planet while at the same time expressing your bohemian spirit. They call themselves an eco-friendly hippie shop with organic boho hippie clothes.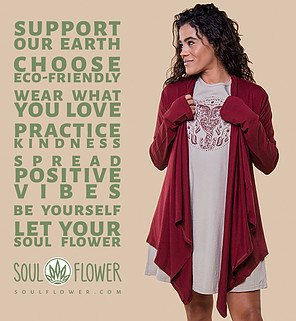 Their range includes clothing for men, women, accessories and a beautiful range of organic cotton clothing for babies and kids.
Fabrics used are:
100% Organic cotton
Recycled : this consists of fifty percent organic cotton and fifty percent recycled polyester made from recycled plastic bottles.
Organic + is their fabric where 5% spandex is added to organic cotton. This makes the fabric more stretchy and allows easier movement.
Hemp, another natural fiber, is used in a number of their fabrics.
Eco – the blends vary, but all the fabrics are made with a combination of organic cotton, recycled plastic, hemp and viscose.
Their Upcycled range comprises items that have been upcycled, meaning that garments or materials that would have been thrown away or wasted, are rescued or reclaimed.
So something different is created from an existing article, like for instance a headband made from dead stock fabric.
Items are made in the USA, using low impact dyes. It is ethically made, Fair trade certified and includes upcycled and hand made items. Shop your Soul Flower sustainable fashion here by clicking on this link.
5. Reformation
Reformation is a Los Angeles based brand that was launched in 2009, with the aim to prove that fashion and sustainability can coexist. They repurpose vintage pieces and use dead stock and eco friendly fabrics. The brand is generally geared at the younger generation, but their prices tend to be at the higher end of the scale, so if you are on a limited budget, it might be prohibitive.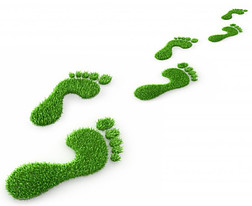 Since 2015, Reformation has been carbon neutral and helps to protect deforested areas in order to offset its manufacturing impact. All the items are made from upcycled and sustainable materials, in an ethical and fair wage environment.
The interesting touch that Reformation clothing has, is that each item from Reformation comes with a description, and also a score, of its environmental carbon footprint. This is to help customers understand what the impact of their clothing is. Customers can also sell their old clothing to Reformation and then earn credit for getting new pieces.
Environmentally minded practices are incorporated in every step of the Reformation production line, including investing in sustainable shipping materials.
More Eco Sustainable Brands to Build Your Green Wardrobe 
If you want sustainable footwear, then look at AllBirds. Allbirds produce sustainable footwear and apparel using only natural, sustainable fabrics and recycled materials.
To find trende, sexy sustainable swimwear, I suggest you have a look at these two brands:
Laara Swim, a Danish company, is one of the 100% sustainable designer bikinis brands. They use fabric made from regenerated plastic waste that is found in the North sea, Adriatic sea and Mediterranean.
Vitamin A  produce sustainably made swimwear and leisure wear clothing using recycled nylon and natural fibers.
For the best sustainable jeans, Nudie Jeans is the best brand. Nudie Jeans is an environmentally conscious Swedish fashion brand that uses organic cotton to produce sustainable denim jeans.
By shopping with my favorite eco sustainable fashion companies, your ethical wardrobe can cost you less and also reduce your carbon fashion footprint.
If you have any questions or comments on how to build a green wardrobe, then please leave them below and I will get back to you.