After the Rana Plaza tragedy in April 2013 and the death of more than a thousand factory workers, more consumers started questioning the real environmental cost of their clothes. This has led to an ethical clothing movement with more ethical fashion brands emerging.
Choosing an ethical fashion brand when building your green wardrobe, can make you look good with a clear conscience.
What is Ethical Fashion?
This post contains affiliate links and I will be compensated if you make a purchase after clicking on my links, without any additional cost to you. It helps me to maintain this website and bring you more eco friendly and sustainable news.
Ethical fashion is more than just the clothes, it is also about the future of those that make our clothes.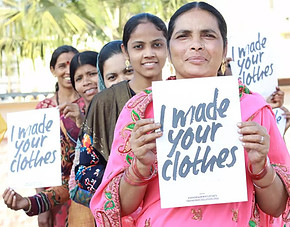 Ethical considerations take into account both the environment and the social impact of producing textiles and clothing. It is a combination of both sustainable and Fair Trade practices, and aim to improve the social and working conditions of farm and factory workers.
So no use of child or forces labor, safe and healthy working conditions and paying everybody a fair wage. Ethical fashion will look at the entire production process, from design to ethical production and distribution.
From the farmers that are growing and harvesting the raw materials, to the workers that are spinning, weaving and sewing the textiles, to those that are packing and shipping the garments.
Ethical clothing and organic cotton often go hand in hand because of the sustainable and environmentally friendly practices that are used in organic farming.
Why Choose Organic cotton?
Conventional cotton farming is one of the dirtiest crops and it uses about twenty-five percent of the artificial pesticides that is consumed globally. To obtain one kilo of conventional cotton, nearly the same amount of synthetic fertilizers, pesticides and fungicides are used.
Organic farming and ethical fashion will work in harmony with people and nature, rather than exploit it.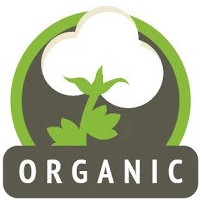 Organic cotton is gentle on your skin and kind to the environment.
Growing the raw material has the largest environmental impact, and organic cotton has a far smaller carbon footprint than growing conventional cotton. If you would like to know how organic cotton is produced, then please refer to this article on What is organic cotton clothing?
Many brands do not practice sustainable production. Explore more eco sustainable fashion brands like Allbirds, Asket, Thought and Soul Flower, that will help you build a green wardrobe without breaking the bank. Wearing organic cotton clothing means that you won't be wrapping your body in harmful chemicals.
Textile waste is a huge problem, and most of these brands will also recycle their unwanted garments if you return it to them. Here you will find timeless styles to build your green wardrobe.
1. Etiko
Etiko is an Australian eco conscience footwear and clothing brand that was started in 2005. The name Etiko comes from the Greek word for ethical. The company is family owned and they use manufacturing facilities in India, Pakistan and Sri Lanka that are Fair Trade certified.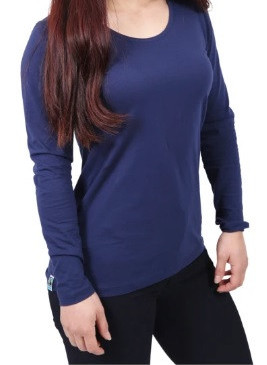 Etiko produces basics for men and women, as well as sneakers. Their products continue to win awards for being ethical and they have a completely transparent and sustainable supply chain.
They design and produce organic, eco-friendly and fair trade clothing and shoes. Their range of clothing is made from 100% organic cotton and hemp.
If you are looking for an ethically made shoe, then look no further than these classic canvas sneakers. The uppers of their sneakers are made with GOTS and Fair Trade certified organic cotton. They are 100% vegan and come in a range of color ways to suit your style.
The natural rubber soles are FSC (Forest Stewardship Council) certified and all the shoes are free from harmful chemicals. Flip flop sandals ( called thongs in Australia) are made from a combination of FSC natural rubber and recycled rubber.
Through their "Take Back" program, you can recycle your Etiko shoes and flip-flop sandals or thongs at the end of their life. They provide you with a $10 (AUD) voucher for every pair of sneakers that you return, and $5 (AUD) for every pair of thongs. Footwear is recycled at a company in Melbourne called Save our Soles. Initially outdoor furniture will be made out of the recycled footwear, but Etiko is hoping to incorporate them into soles for new Etiko footwear.
2. Pact
This Colorado-based company sells certified organic and fair-trade clothing for the entire family and here you can build your ethical capsule wardrobe, with
lots of lovely work wear in the range. They only use organic textiles and their mission is to make organic clothing affordable for everyone.
The entire supply chain, from growing and harvesting the non-GMO cotton to creating the final pieces, is as ethical and sustainable and clean as possible and includes processes that use significantly less water than traditional cotton.
Pact also reuses old clothing and linens to create many of its items. They use only non-toxic dyes and source their organic cotton from family-run renewable farms.
The clothes that you put on your body, is as important as the food that you put into your body. And the people that are making your clothes, are just as important as those that are wearing them.
3. Eileen Fischer
Eileen Fischer was founded in 1984 and their stylish garments are combining timeless elegance with eco friendly fabrics. They use100% organic cotton and linen and responsible dyes.
From the materials used to the ethical treatment of the workers, the design and production processes are as eco friendly and sustainable as possible. They take back used garments to recycle and use creative processes to limit the waste of fabric.
Renew is the program whereby Eileen Fischer garments are given a new life, either by giving it to somebody else to wear, or recycling and repurposing them. You can return your used Eileen Fischer garment to them and they will send it to their recycle center. They have been taking back garments since 2009.
At the recycling center the items are checked, cleaned and sorted, and if the condition of a garment is perfect, it is resold. Items that are damaged or stained, are given a second life and turned into new designs. A custom felting process is also used on garments that are stained or have holes.
The Renew program is preventing garments from becoming textile waste.
The Eileen Fischer range includes petites and plus sizes.
Their aim is that by 2020 they want to have carbon positive operations and zero waste facility. The company avoids shipping by air to further reduce their carbon footprint.
4. Alternative Apparel
A certified green business based in Los Angeles and one of the most popular green clothing brands.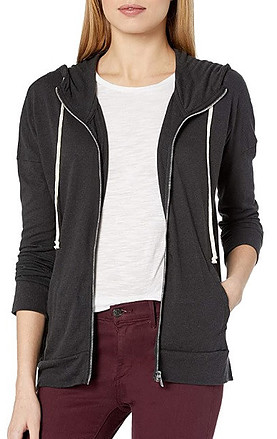 It has a very big selection, much of it appropriate for work wear. Alternative Apparel produces timeless fashion basics for men, women and kids and have the full range of dresses, tops, bottoms, jackets etc.
Production methods are rooted in ethical, eco friendly and sustainable practices. Textiles and practices that are used include:
Approximately sixty thousand pounds of organic cotton is used each year.
Hundred percent recycled cotton is obtained from pre-consumer waste,
Recycled polyester is obtained from post consumer waste and more than 1,8 million plastic bottles have been recycled and used in Alternative Eco fabrics.
Alternative Eco textiles are crafted from environmentally friendly and organic materials.
Low impact dyes and water conserving washes are used, by using reclaimed water.
To reduce waste in their packaging and distribution, oxo-biodegradable mailing bags are used and they have a vendor recycling program. Most factories are WRAP certified and all adhere to Fair Labor Association guidelines and workplace conduct. Browse the extensive Alternative Apparel range here
5. Fair Indigo
The stylish and comfortable range of Fair Indigo clothing includes dresses, sweaters, scarves and T-shirts, and also men's basics. The garments are all made from a hundred percent organic Peruvian Pima cotton and alpaca. Suitable for work wear. Pima is an extra long staple cotton which is significantly stronger, softer and lasts longer than other cottons. It also resists shrinking and pilling, so will stay beautiful for a long time.

The cotton is Global Organic Textile Standard (GOTS) certified and dyes are Oeko-Tex certified for safety. The alpaca garments use a mix of organic cotton and baby alpaca, which is warmer than pure cotton. Fair Indigo also produces the Joobles brand of hand knitted organic stuffed animals and baby accessories.
Ethically and sustainable produced in Peru using Fair Trade practices. Each garment you buy from their on-line store, has the name of the worker that crafted it, and this is where you can buy Fair Indigo clothing.
Sustainable practices that are used include crop rotation, inter cropping and natural irrigation. The soil is fertilized with cow manure. Harvesting and weeding is done by hand to prevent mechanical damage to the extra long fibers.
Fair Indigo is a proud member of Green America and have an A+ rating from BBB, which is given to businesses that treat the public fairly and with honesty. Green America promotes ethical consumerism and the Approved Seal is given to businesses that protect the environment and also support workers and communities.
Fair Indigo Foundation is a non-profit organization who aims to improve educational opportunities for kids that are in the local Peruvian communities where the cotton and alpaca is grown. Books, supplies and more are donated to local schools.
6. Synergy Clothing
This ethical fashion brand was founded in 1993 and the home base is in Santa Cruz. The garments are designed in Santa Cruz, California and made in India and Nepal.
Their timeless, modern pieces are created from GOTS certified 100% organic cotton. Organic cotton is grown in India and low impact dyes are used. Low impact dyes have a high absorption rate, which results in less water that is needed to rinse the fabric. It also means that less waste is produced.
Made in India in accordance with Fair Trade practices. Seamstresses are in the Kathmandu Valley in Nepal. The factory in India and the partners in Nepal employ Fair Trade practices. This means that workers are being paid a fair wage and have a safe and healthy environment that they are working in. The ethical practices mean that local communities are uplifted.
Recycled polyester is included in some of the lines. Here you can build your ethical capsule wardrobe with a full range for men and women, including dresses, outerwear, essentials, tops and bottoms, active wear and more.
You can recycle your unwanted Synergy clothing with them. Send it back to them and depending on the condition, they will
Donate it to people in need at shelters in the Santa Cruz area, or
give it to a responsible textile recycling center if it cannot be worn anymore.
You will receive a 25% discount voucher when you recycle your Synergy clothing with them.
They are a certified B Corporation business, which means they adhere to strict social, ethical and environmental standards, both at the warehouse and at their production facilities. Get your Synergy garments at the best prices here.
Final Thoughts on Ethical Fashion  
A fun fact is that corn is a natural pesticide for organic cotton, so the organic cotton farmers in Peru are planting one stalk of corn at the end of each row of cotton plants. The corn will attract the insects that prevent cotton pests.
You can read more about ethical sustainable clothing in this article.
If you have any comments or questions about ethical fashion and building a green wardrobe, please leave them below and I will get back to you.