Do you pay attention to what you expose your body to? Do you examine the materials used for underwear in the same way that you scrutinize food labels? Underwear needs to be comfortable and breathable. Because it is in contact with your private parts for many hours every day, it is super important that they are free of toxic chemicals.
The eco friendly underwear women collection from Organic Basics, fit that bill. They make underwear from organic cotton which is safe for your skin and body.
If you are searching for a sustainable underwear women range, that has been ethically produced, then Organic Basics is the way to go. They are one of the best women underwear brands and sustainability is at the core of their products.
This post contains affiliate links and I will be compensated if you make a purchase after clicking on my links, without any additional cost to you. It helps me to maintain this website and bring you more eco friendly and sustainable news. 
Since publication of this blog post, links to Organic Basics will be directed to Asket.com.
Overview of Organic Basics
Organic Basics is a Copenhagen based brand that was founded in 2015. The brand specializes in underwear, everyday basics and active wear for men and women. They are all produced with more sustainable methods.

Organic Basics is a carbon neutral brand that produces organic cotton underwear for women and also a sustainable underwear men range. The garments are ethically made in Europe, using organic, recycled and eco friendly materials. Sustainability is at the core of what Organic Basics do.
Materials and technology are two of the most important parts when it comes to the sustainability of products. Fabrics for the best organic cotton underwear are hand-picked by Organic Basics, on the basis of the environmental footprint and durability of the material.
They only use Class A and B fibers as they look for the most responsible technology and material available. That means only low impact textiles that are natural, recycled, renewable and biodegradable, are selected. The eco friendly underwear women selection is available in organic cotton, Tencel lyocell and recycled nylon.
Organic Basics are a certified B Corp company and a member of 1% for the planet. The sustainable underwear women collection include bralettes, invisible bras, workout bras, hipsters and more. Save on the underwear from organic cotton, when you buy them in packs.
Eco Friendly Materials Used
Organic cotton: only use GOTS certified organic cotton, which is ethically grown without the use of chemicals. Organic cotton is grown on the Aegean Sea coast. It is widely regarded as some of the most durable and softest cotton in the world. No genetically modified (GMO) seeds are used to make the best organic cotton underwear.
Recycled cashmere is made in Italy from well-worn cashmere garments. Recycled cashmere yarn is made by shredding the old clothes, and then it is respun into new yarn. It prevents garments from going to landfill and is made without the use of chemicals and new dyes. It reduces CO2 emissions by 95%, compared with virgin cashmere. Recycled cashmere is GRS certified.
Recycled wool is made from pre-consumer textile waste. 100% recycled merino has a much smaller carbon footprint than new wool and carbon emissions are reduced by 95%.
Recycled nylon: Industrial plastic, fabric scraps, plastic ocean waste and ghost fishing nets are used for the recycled nylon. It takes 80% less water to make, than to produce virgin nylon, and creates 90% fewer CO2 emissions. It conforms to the Global Recycled Standard (GRS). The GRS certified nylon is made to last and prevents waste fiber from going to landfill.
Tencel Lyocell is an eco friendly fabric made from wood pulp. The trees in the forest are thinned out, rather than cut down, and then turned into wood pulp. Wood pulp is dissolved in a closed-loop process with an organic, not-toxic solvent. The solution is forced through spinnerets to create the biodegradable fiber. It takes 80% less water to grow the trees, than growing conventional cotton. Lyocell viscose fabric is lighter and softer than cotton and less prone to wrinkling. It is used in the sustainable underwear men collection and also for tees.
Eco Friendly Processes Used 
Silver Tech is a process that is used to make underwear, socks and tees that are soft, odor-controlling and heat regulating. It is quite technical, but basically the polymer fiber is completely covered in real, natural silver. It is then blended with organic cotton. Organic Basics do not use nano-silver particles, as nano-silver could be washed off the fabric over time. .
Polygiene is a permanent fabric treatment that is safe and Bluesign approved. It is made from recycled silver and keeps the fabric fresher for longer between washes. Basically it inhibits bacteria that causes odors, from growing. This allows you to wash the garments less, thus saving you time, water and energy. The polygiene finish is used on the Silver Tech active collection, keeping you fresh for longer. There are no nano-silvers in polygiene.
Seamless knitting reduces fabric waste during production. Using this knitting technique also provides better stretch and comfort and it means there are no weak points in the fabric.
Why Organic Cotton?
Growing conventional cotton, which is non organic, accounts for 25% of insecticides that are used around the world.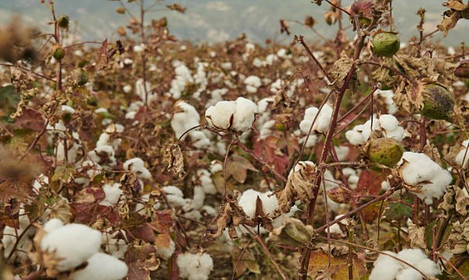 So it is an extremely chemical intensive crop. Residue of chemicals from pesticides, herbicides and fertilizers, are left behind in the cotton fibers during manufacturing.
Exposure to even the smallest amount of chemicals, have been linked to brain damage, fetal damage and sterility in humans.
Some of the chemicals that are used during the production of fabrics and garments, include softeners, flame retardants, silicone waxes, heavy metals, formaldehyde and ammonia.
So organic cotton underwear for women, are far better for your skin. Related post: Beware of Toxic Chemicals in Clothes.
Growing and harvesting organic cotton uses 71% less water and 62% less energy, than conventional cotton. It conserves land biodiversity and is the more sustainable and eco friendly choice.
Why Recycled Materials?
It is a well known fact that when you use recycled materials, you save energy. This is because the recycling process reduces the amount of energy input that is required. Recycling converts waste materials into new materials and products.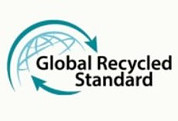 And you also save a lot of natural resources.
We need circularity in fashion, so that clothes can stay being used, shared and recycled for longer. The biggest benefit of using recycled materials, is that it prevents garments from ending up in landfill. It also reduces ocean plastic waste and has a lower carbon footprint, than virgin materials.
Recycling helps to conserve important raw materials and protects our natural habitat for the future. Eco friendly underwear women products are made using recycled nylon.
Organic Basics Sustainable Practices
Organic Basics care about the working conditions in the fashion industry. To reduce their environmental footprint, Organic Basics follow these practices:
They only work with trusted, certified factories that share their same sustainable vision.
These factories also ensure:

That the workplace is free of child labor and forced labor.
Workers are treated with respect.
All workers are paid a living wage.
Employees are offered perks like free lunch and childcare.
So they look at the entire supply chain, to see how and where they can reduce their carbon footprint, to produce the best sustainable cotton underwear.
Environmental Impact Tool
Organic Basics measure their carbon footprint with an environmental tool. They look at the life cycle of a single product, from raw material production, to textile manufacturing, through to the final consumer phase.
This compares their footprint, with traditional practices used in the fashion industry. Thereby they can show you the environmental savings when better practices are used. This is available for each product from Organic Basics, one of the best women underwear brands.

The environmental impact tool measures the true cost of fashion. It would for instance compare organic cotton vs regular cotton, or recycled wool vs traditional wool. They look at the entire production process and supply chain, and measure the savings of water, energy, chemicals, waste and CO2 emissions.
Organic Basics Fund
This fund has been set up to help fight climate change, restore biodiversity and protect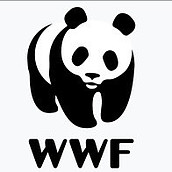 vulnerable communities. Direct funding is given to people, groups and projects that address social and environmental injustice at the root cause. Projects that have been supported in the past, include:
Rewilding Europe: making Europe a wilder and more biodiverse place.
Green Kayak that cleans up waste in local waterways.
WWF (World Wide Fund for Nature) repairs our modern agricultural system.
Amazon Watch that support communities in the Amazon.
The Regenerative Cotton Pilot Project
Producing clothing and food contributes up to a third of global carbon emissions. It damages our eco system and there are better ways to produce things. Regenerative agriculture is a form of agriculture that supports healthy soil.
This enables our agricultural system to be converted into a force that fights against climate change.
In 2020, in partnership with WWF, Organic Basics raised enough funds to convert 62,500 m2 of conventional cotton fields, into regenerative cotton. This was done in the Buyuk Menderes Basin in Turkey.
Organic Basics Low Impact Website
Electricity is required to transfer data. This creates carbon emissions, which leads to climate change.
So Organic Basics have a low impact website. This means that the transfer of data is reduced by up to 70%, compared to a regular website. Images and videos are data heavy elements, so this is reduced during the purchase experience of sustainable cotton underwear.
So another perfect reason to shop one of the best women underwear brands, Organic Basics on their low impact website. Although they have a sustainable underwear men range, the bigger choice is in the eco friendly underwear women category. This includes briefs, bras, active leggings, bikinis, sports bras, bralettes and more.
Underwear, socks and denim are made in Turkey, while shirts and T-shirts are made in Portugal. Their knitting partner is in Scotland, while recycled yarns are made in Italy. Austria is home for the factory where Tencell lyocell is made.
Let's have a closer look at the full range of organic and recycled garments that are available from one of the best women underwear brands.
Organic Cotton Products
Best organic cotton underwear is made with 95% organic cotton and 5% elastane.
Organic cotton Oxford shirts are made with 100% organic cotton and has recycled hemp buttons. To increase longevity, french stitching is used on the inside seams.
Organic cotton tees are made with a mid weight, long 100% organic cotton and has a crew neck.
Mid weight and heavyweight organic cotton sweatshirts are made with 100% organic cotton. The mid weight organic cotton has a brushed finish on the inside for added softness and warmth.
Circular denim is made in accordance with the "Jeans Redesign" principles of the Ella MacArthur Foundation. 100% organic cotton or recycled cotton is used. No synthetic fibers are present, thus enabling denim products to be recycled at the end of their lives.
Tencell Lyocell
The eco friendly underwear women range is made with 95% lyocell and 5% elastane.
Lyocell is also used to make a classic summer tank dress and a T-shirt dress. Fabric is 95% lyocell and 5% elastane.
Products Made with Recycled Materials
Recycled nylon invisible is underwear with a minimal visible panty line. It is made in recycled materials from mechanically recycled nylon. Post industrial waste fiber, yarn from spinning factories and waste from weaving mills are used to develop the Class A material. The sustainable underwear women range has a clean cut, non-rolling design for the "invisible" seamless look and feel. 82% recycled nylon and 18% elastane.
Recycled nylon is also used to make Re-Tights and active wear. The Re-Tights hosiery uses 3D knitting and has toe reinforcements for durability. Post industrial waste fiber is used to make the Class A material.
Invisible underdress with a clean cut is made from 82% recycled nylon and 18% elastane.
Recycled nylon active wear is suitable for low to medium impact exercise. The stretchy fabric is breathable and wicks sweat away from the body. It is made in a SA8000 certified production facility.
Re-swim is a range of swimwear essentials and made with 78% recycled nylon and 22% elastane. The swimwear provides UPF50+ sun protection and is resistant to chlorine and sun lotion.
Recycled cashmere winter accessories are made with 97% recycled cashmere and 3% ultra fine merino wool. Cashmere has a soft luxurious feel and keeps you warm and cosy in winter.
Recycled wool from 100% recycled merino is used for winter accessories and sweaters.
Final Thoughts on Organic Basics
More than 2/3rds of the environmental impact of clothes, happens when we wear them. Utilizing processes like Silver Tech and Polygiene reduce the impact that Basic Organics eco friendly underwear women range has.
Organic Basics have received excellent reviews online. The sustainable underwear women collection is available in size XS to XL. Sport bras and active wear bras a re available in up to size XXL (112 cm). Their return policy allows you to return unworn, unwashed items, that are still in its original packaging. They do ship worldwide as well.
If you are looking for plus size undergarments, then Soul Flower has up to size US 26 – 28 (54 – 58 inches). Explore the full range of Soul Flower organic cotton clothes here.
Underwear for men is discussed in this post on 5 Best Men's Eco Friendly Underwear Brands.
With every purchase from one of the best women underwear brands, you will be supporting a range of environmental causes. You will be helping to restore biodiversity, combat climate change and empower communities.
If you have any comments or experience with organic cotton underwear for women, then please leave them below and I will get back to you.