Is joint pain and chronic inflammation preventing you from taking part in your favorite activities, or causing health problems like insomnia? Using CBD products could be the answer to help you through the day.
With the increasing choice available, you might find it difficult to decide what is the best CBD oil in the market for joint pain. We have made it easier for you. Whether you are looking for the best CBD capsules for joint pain, or CBD cream for joint pain, we have you covered.
If joint pain is your regular companion, then the anti-inflammatory and analgesic effects provided by CBD, should help to reduce you physical discomfort. So what Is CBD oil for joint pain?
What Is CBD Oil For Joint Pain?
Cannabidiol (CBD) oil is derived from the Cannabis plant and it has many potential health and therapeutic benefits. These include helping relieve pain, easing symptoms of conditions like epilepsy, anxiety and cancer and helping with the
treatment of autism.
CBD could be an optional way of treating chronic pain. Arthritis is the most common cause of joint pain.
Osteoarthritis and rheumatoid arthritis are the 2 main forms of arthritis.
Osteoarthritis is the most common form of arthritis and involves inflammation of one or more points.
Rheumatoid arthritis is a chronic inflammatory disease that affects the joints.
Both cause swollen joints and stiffness. Using CBD products, like CBD oil and CBD cream for joint pain, can help some people manage chronic pain symptoms. The initial research on CBD for joint pain, is promising.
This post contains affiliate links and I will be compensated if you make a purchase after clicking on my links, at no additional cost to you.
How Does CBD Work?
The endocannabinoid system (ECS) is a biological pathway that is found in the human body. It consists of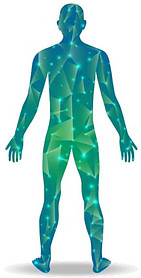 neurotransmitters and receptors that are in different parts of the body. Most endocannabinoid receptors are found in the brain, along with parts of the nervous system.
The Endocannabinoid System (ECS) is the system that regulates many functions in the body, like the immune system, appetite, pain, sleep and more. CBD products can help the endocannabinoid system (ECS), which is the cell signaling system in the body.
One can trigger natural responses by stimulating the ECS, thereby benefiting the body. CBD mimics the neurotransmitters of the ECS, which triggers the ECS to elicit a response.
Cells respond to stimuli from CBD, producing an anti-inflammatory effect that reduces swelling and pain. This process means that CBD products, like the best CBD capsules for joint pain, can help you deal with chronic and acute pain.
Animal studies have suggested that CBD has pain-relieving and anti-inflammatory properties, but these have not been validated in quality studies in humans.
A study has found that topical application of CBD, has potential therapeutic relief of pain related to arthritis and inflammation, without evident side effects.
How Effective Is CBD At Treating Joint Pain?
Different forms of CBD, produce different effects.
Full spectrum CBD contains all the cannabinoids in the cannabis plant. So they contain the full spectrum of chemicals, including THC (but less than 0.3% to keep it within the legal limit).
Broad spectrum CBD contains every cannabinoid, but no THC.
CBD isolate is the purified form of CBD. So it contains no other cannabinoids and no THC.
Some research suggests that CBD and THC are more effective, when used together. This is because together, they produce the "entourage effect", which is not produced when CBD or THC are used alone.
The entourage effect is a term that describes how the terpenes, cannabinoids and other phytonutrients, work together to produce significant effects.
So it is the synergistic manner in which cannabinoids and terpenes work together, to produce the healing magic that cannabis is recognized for.
Thus, full spectrum CBD products may be more effective for joint pain, than a CBD isolate that only contains CBD.
Standards For What Is The Best CBD Oil In The Market For Joint Pain
When choosing CBD oil and CBD cream for joint pain, you can use these standards and considerations:
Contains no more than 0.3% THC according to the certificate of analysis (COA).
Independent third party testing results are available.
The company must provide evidence of the test results.
Must be free of pesticides, heavy metals and molds, according to the COA. This is why organic CBD is best.
Made from hemp grown in the USA or Europe (not China).
Hemp grown in the USA and Europe are safe, because there are regulatory bodies that supervise the cultivation standards among farmers.
Hemp plants grown in China, are often grown in contaminated soil, using pesticides and fertilizers. This means the hemp might be contaminated with heavy metals and toxins.
Because the FDA does not regulate CBD products like they regulate dietary supplements and drugs, some companies misrepresent or mislabel their products.
It is therefore essential that you check labels and do your own research to find quality CBD products and the best capsules for joint pain.
If you would like to know the difference between cannabis and marijuana, it can help you to read this review. What is the best CBD flower on the market? Dr Strains review.
How To Take CBD
CBD is available for use in different forms, including CBD oil, capsules, creams, lotions, flowers and edibles such as gummies. Both topical and oral CBD may have uses for pain management and the delivery method you choose,
will depend on your personal preferences.
Topical CBD such as cream and roll-ons, passes directly into the skin. Oral CBD such as oil tinctures, capsules and edibles, pass through the digestive system into the body.
When you take sublingual CBD, you will be using a dropper to take the oil tincture. Using the dropper, you place the liquid under your tongue. Leave it in your mouth for 1 to 2 minutes.
Taking tinctures like this, means they are immediately exposed to the capillaries in the gums, cheek and under the tongue. So the benefit is that it is very quickly absorbed into the bloodstream and your endocannabinoid system.
If you find the taste of CBD oil off-putting, then capsules are a good alternative. CBD capsules are probably the most common form of taking supplements. They are convenient and easy to use and each capsules has a pre-measured dose of CBD.
When you take capsules for joint pain, they go through your digestive track. They need to be metabolized by your liver, before CBD can enter your system and start having an effect.
Because the capsules are broken down in the digestive track, some potency is lost on the way to your bloodstream. Thus, you need to make sure you are taking the correct concentration for your needs.
It could take 30 – 90 minutes before you feel the effect. The best CBD capsules for joint pain, are made from organic hemp that was grown in clean soil.
Benefits Of CBD Products For Joint Pain
Using CBD products, like CBD cream for joint pain, help some people manage chronic joint pain symptoms. CBD might be a viable natural alternative to other substances, like medication and opioids, that are used for pain management. Opioids are addictive and have side effects.
Pros of what is the best CBD oil in the market for joint pain:
It may relieve chronic pain like sciatic nerve pain and pain from rheumatoid arthritis, osteoarthritis and multiple sclerosis.
Reduces inflammation as it has anti-inflammatory properties.
Improves skin conditions like acne, which is caused by the overproduction of sebum, as CBD can reduce sebum production.
Protects the immune system.
Improves hormonal balances, thus may reduce symptoms of PMS and menopause.
Protects the brain and reduces anxiety and depression by promoting relaxation.
CBD may prevent diabetes.
Benefits for heart health and circulatory system as it can help to reduce high blood pressure.
Alleviate cancer related symptoms like side effects of nausea and vomiting and pain relief.
Improves digestive health.
Although CBD products are widely available these days, they are not regulated like other medications.
Possible Side Effects Of CBD
Keep in mind that both CBD and THC may cause side effects.
CBD may cause side effects like nausea, diarrhea, fluctuation in appetite and weight loss.
THC is psychoactive and some people might experience a dry mouth, slow reaction times, fatigue, short-term memory loss and anxiety.
If you do experience any side effects, immediately stop taking CBD.
Some people are interested in trying CBD, but don't want to take THC. If that is you, then look for broad spectrum or isolate CBD products, as these don't contain THC.
Although 0.3% THC is not enough to give you a high, it could still show up in a drug test.
What Is The Best CBD Oil In The Market For Joint Pain?
When you first start using CBD products, it is best to introduce it to the body in small quantities and then gradually increase it to the required optimum serving.
So go low and slow and start with just a few milligrams of CBD in sublingual form twice a day. If needed, go up in small increments over several weeks. Once you find relief, continue taking that serving twice daily to maintain a stable level of CBD in the blood.
These are different CBD products that are suited for joint pain.
Max CBD Wellness
Max CBD Wellness was founded in 2019 and is a reputable and trustworthy brand. Organic farming methods are used to grow the hemp in Oregon and the production facility is in Colorado.
MaxCBD pain relief products is one of the best product lines, offering full spectrum and isolate versions, as well as topicals, softgel capsules and gummies. Choose between full spectrum and broad spectrum products as well as THC free isolates.
The full spectrum CBD oil is clear and smooth in consistency. It has a light hemp taste that is not too overpowering. The only flavor is natural. Full spectrum CBD oil is available in 3 different concentrations:
0.0% THC isolate CBD oil contains 1000 mg of CBD isolate per 30 ml bottle.
If you prefer using topical products for fast and effective pain relief, then Max CBD offers a cream and a salve.
The 2 ounces jar of pain relief cream contains 1000 mg of CBD. CBD pain relief cream has CBD oil, peppermint oil and 36 other natural ingredients that helps alleviate pain in targeted areas.
The 1000 mg pain relief cream is a very affordable option when it comes to a CBD topical, costing around $0.03 per milligram of CBD.
A 125 mg salve for pain relief is perfect for putting in your bag and use as needed throughout the day. It is very convenient for traveling.
One of the features that makes Max CBD stand out, is the free advice from CBD experts to help you to make the best choice for your needs.
Best reasons to choose Max CBD Wellness Products:
To confirm what is in CBD products from Max CBD, a COA for all their products is available online.
Organic and all natural ingredients.
Free consultation with a CBD experts to help you choose the best products for your needs,
Use purest, cleanest and most natural extraction methods.
Organic hemp is domestically grown in the USA
Provide full 30-day money back guarantee if the product doesn't meet your expectations, even if the container is empty when you return it.
Max CBD products are formulated for maximum bio-availability. A special price is available for bundles, thus saving you money if you want to try more than one product at a time.
If you are not sure where to start with CBD and which product to use for pain and inflammation, then the CBE experts at Max CBD will guide you.
Discover more about Max CBD Wellness products in this complete review of Max CBD Wellness World: What is in CBD? 

Equilibria CBD
Equilibria was started in 2019 by co-founders Marcy Capron-Vermillion and Coco Meers. It is a women owned CBD company that focuses on high-quality, full spectrum CBD products for women. The best CBD oil in the market for joint pain, is designed for maximum therapeutic benefits.
Their mission is to bring balance to the lives of women through their premium, full-spectrum CBD.
Apart from CBD oil and softgels, a full range of topicals are available. Relief balm and cream are great for targeting local discomfort. From aching joints, to cramps and general soreness, it can be used multiple times during the day to provide needed relief.
Best reasons to choose Equilibria CBD products:
Equilibria offers 1:1 dosage consultations to all of their customers, to make sure you are set up with the right routine for you.
Equilibria uses organic, non-GMO, specially formulated hemp oil, which has 9 cannabinoids and 21 terpenes. They do not use any fillers, fluff, stalks or stems.
CBD is hand harvested and fully traceable from their organic farm in Colorado.
A Certificate of Analysis (COA) for all their products are available online.
Equilibria CBD has a wide range of products to cover all your needs. So, Equilibria has something for everyone.
Curated bundles will save you money and a monthly subscription will save you even more. Discover more about Equilibria CBD in this complete review What is CBD for women? Equilibria CBD Reviews. 
Mission Farms CBD
Mission Farms CBD create premium CBD products that address specific health conditions.
You can experience health and healing through CBD products that are made from organic, all-natural, chemical-free CBD oils.
Any CBD oil might help to relieve joint pain. However, some CBD cream for joint pain might have additional ingredients, like essential oils, to help reduce pain, or produce a sense of calm.
And that is where Mission Farms CBD comes in tops. Organic ingredients, such as CBD, essential oils and goat milk are used for what is the best CBD oil in the market.
Mission Farms CBD offers organic full spectrum CBD products, as well as isolates and broad spectrum CBD. What is CBD oil for joint pain can be obtained from Mission Farms CBD.
If you want to find out more about Mission Farms CBD products and practices, you can read the full review of Mission Farms CBD.
NuLeaf Naturals
Nuleaf Naturals is one of the top pioneering cannabinoid wellness companies in America. Products are made with organic ingredients from hemp grown in the USA. To ensure a safe and regulated product, they use high grade cannabinoid extracts, with unsurpassed potency and consistency.
They produce a cannabinoid profile that contains significant levels of cannabinoids such as CBD, CBC, CBG and CBN.
 NuLeaf Naturals offers organic, all-natural, lab-tested CBD oils and extracts.
NuLeaf Naturals CBD oil that can be used while you are out an about. While some prefer the best CBD capsules for joint pain, others rely on CBD oils due to their effectiveness and ease of application.
All NuLeaf Naturals CBD products comply with the THC limitation laws in the USA. If you don't want to take any THC, then the isolates from Nuleaf Naturals would be a good choice.
You may find this review on What is Nuleaf Naturals? Nuleaf Naturals CBD oil review helpful.
Joy Organics
The broad and full spectrum CBD oil tinctures from Joy Organics, are USDA certified organic. The product range includes tinctures, softgel capsules, creams, gummies and pet products.
Independent third party lab results are available for all their products. Lab results are a certificate of assurance.
To view the lab results, find the lot number for your product at the bottom of the bottle, and then check the lab results on their website.
If you would like to read more about Joy Organics,  you may find this review helpful. What is the best organic CBD? Joy Organics CBD Review.
When you buy the best CBD capsules for joint pain from Joy Organics, you know it will be free of toxins and heavy metals.r Strains
With so many more people actively using CBD, there are also many more brands that have entered the market. Unfortunately it does also means that many products are inferior quality, and do not have any qualifications.
Dr Strains pride themselves on providing what is the best CBD hemp flower available, to help you manage your joint pain.
Dr Strains CBD says that no strain of hemp flower is too hard to find. They source strains that are affordable, but also deliver the result that customers expect.
They believe in supplying the freshest organic hemp flower, as well as other hemp products for joint pain, at the most competitive prices. Products are always 100% organic and lab tested.
Dr Strains test products twice to ensure that their content is less than 0.3% THC. Products are sourced from only organic farms who practice safe farming practices.
Final Thoughts On What Is CBD Oil For Joint Pain
Arthritis and associated inflammation, are the most common causes of joint pain. As we grow older, the likelihood of developing arthritis increases. Therefore you might need to deal with joint pain. Thanks to natural treatment options such as CBD, joint pain does not need to be a threat.
The quality of a CBD product determines its effectiveness. Research into what is CBD oil for joint pain and the benefits, are ongoing. One of the strong points of CBD is that it is a natural remedy for pain and inflammation.
If you are experiencing stress or anxiety, you may find this post on What is CBD oil for stress. Best CBD for stress and anxiety, helpful.
Always consult with a medical professional before taking cannabidiol. Medical cannabis can work or not work, and it is not a one size fits all with treatments. CBD might interact with other drugs, so always consult your medical practitioner before taking CBD.
Always follow the instructions on the label, as each product and brand will vary. If you have any experience or questions about what is the best CBD oil in the market for joint pain, then please leave your comments below.