You have most probably heard about "fast fashion and slow fashion" and wonder what it actually means. Here we will look at what is fast fashion and the problem with fast fashion and also the difference between fast fashion and slow fashion. At the end we will also make suggestions about sustainable slow fashion brands.
What Is Fast Fashion?
This post contains affiliate links and I will be compensated if you make a purchase after clicking on my links, without any additional cost to you. It helps me to maintain this website and bring you more eco friendly and sustainable news.
Fast Fashion is a contemporary term that is often used by fashion retailers.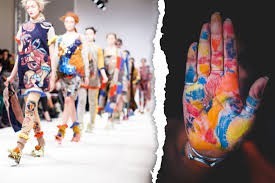 It refers to designs that capture and copy current fashion trends and very quickly move the new trends from the catwalk to the shop floor. It is often regarded as cheap trendy clothing that gets worn once or a few times and then discarded.
The fast fashion environment creates a sense of need that we "have to" go shopping for new clothes, that we might not even need, thus adding to the attitude and culture that everything is disposable.
Fast fashion retailers take designs and ideas from top fashion designers and turn them into trendy clothing in a very short period of time. As little as fifteen days can pass from seeing the trend on the catwalk and the new style being available on-line or in the shop.
So what happened or changed that brought on this fast fashion environment?
What Was There Before Fast Fashion?
Before the 1800s and the Industrial Revolution, fashion was slow and garments were sourced and produced locally. One often had to source your own wool or natural fibers, spin and weave it and then hand sew your clothing. People would buy durable clothing that could be worn for a long time. Clothing usually reflected the culture and the place of the people wearing them.
During the Industrial Revolution, technology advanced and new machinery like industrial looms and sewing machines were developed. This meant that clothing could easily and quickly be produced. Dressmaking shops appeared to cater for the middle class.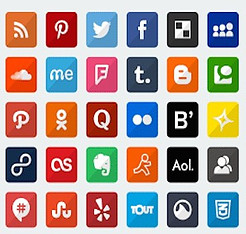 Since the late 1990s the internet and social media have exploded, making it far easier and quicker for trends to be published and shared. In the past twenty odd years, on-line shopping has also arrived, making it even easier and quicker for the consumer to have a new fashion item.
It used to be that one bought new clothes when the seasons changed or you had outgrown it, with two seasons a year for new fashion, Spring/Summer and Autumn/Winter. Fashion houses used to bring out two collections per year to cater for the changing of the seasons. But with fast fashion we have 52 mini seasons per year.
Global fashion chains now dominate the high street with H&M, Zara, Topshop, Gap and Target some of the biggest fast fashion chains. Boohoo and Fashion Nova can be added to this list with their big online presence and sales.
What Is The Problem With Fast Fashion?
Fast fashion seldom uses sustainable fabrics and it is mostly made with polyester and other synthetic fibers which contain plastic and doesn't biodegrade.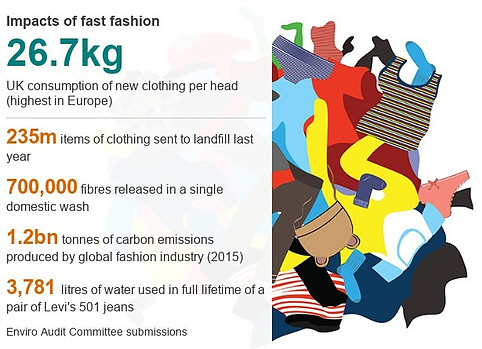 Clothes are cheap because cheap materials and low cost production methods are used. It is instant and affordable fashion, available to the masses.
The fashion industry is the second largest global polluter after the oil industry and, after agriculture, the fashion industry is the second largest polluter of clean water.
It is often harmful to the environment and has a huge impact on the planet through unsustainable materials and practices. Fast production means fast disposal and fast replacement which is bad for your wallet.
There is also a human cost, from farmers working with toxic chemicals and pesticides to factory workers with no human rights and low wages.
There is a huge textile mountain of discarded clothing that end up in landfill every year and tonnes of unsold garments are burned by fast fashion brands each year.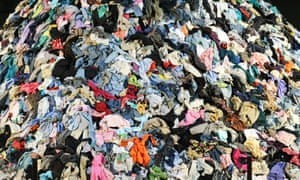 This comes from garments that have either been discarded by manufacturers and retailers, or the consumer. Looking at the growth in fast fashion sales, it unfortunately doesn't look as if it is slowing down. Consumers are also to blame with huge amount of clothes that are disposed of when it could have been recycled or upcycled.
The fast fashion industry is responsible for a considerable amount of pollution and has a sizable negative impact on climate change. Consumers can help to change this by choosing clothing brands that last longer and which are committed to reducing their carbon footprint. Fast fashion is not sustainable fashion.
Reasons to avoid fast fashion, is also discussed in this post: Avoiding Fast Fashion How to Get a More Sustainable Wardrobe.
What Signifies A Fast Fashion Brand?
These are some of the key factors that normally indicate that a brand is fast fashion:
Thousands of styles that show the latest trends.
Low quality and cheap materials that fall apart after a few wears and washes and are then discarded.
Limited quantity of a particular style which makes the consumer feel pressured to buy it now in order not to "miss out".
Very short turnaround time from seeing a garment or trend on the catwalk, to the garment being available to buy.
Using factories and manufacturing facilities where labour is very cheap. Workers often work for very low wages and without adequate safety and health provisions and limited rights, if any at all.
Complex supply chains with subcontractors and low visibility of where and how the garments are manufactured.
What Is Slow Fashion?
Slow fashion is like slow food, it is created at a pace that is sustainable and viable.

The core of slow fashion is based on the ethos of "less is more", thereby supporting sustainable fashion and sustainable living. "Mindful consumption" is part of the sustainable approach of the slow fashion industry.
In 2013 over a thousand workers were killed in Bangladesh when the Rana Plaza clothing factory collapsed. People started questioning the true cost of cheap clothing. Consumers are becoming more aware of the environmental cost of fast fashion and asking questions like "where was it made?" and "who made my clothes?"
More brands are rejecting the principles of fast fashion and moving back to slow fashion, producing better quality garments that will last longer. They are looking at resources and processes in the fashion industry to make garments with a focus on sustainability. There is a move back to producing "made to last" basics, using quality workmanship and sustainable fibers.
Characteristics Of Slow Fashion
Slow fashion puts the focus back on the art of making clothes and the skills of the craftspeople.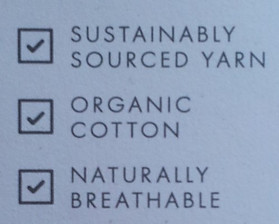 Locally sourced and produced garments that are often only sold locally.
Slow fashion clothing is usually only sold in smaller local stores and not available in high street chain stores.
Each collection will only have a few styles and is released only twice or maximum three times per year.
Handmade, artisan, organic, ethical, eco friendly and lasting fashion are all terms that are associated with slow fashion.
The big difference between fast fashion and slow fast is the sustainability and impact on the environment.
What Can We Do?
The first step is to buy less and ask yourself if you really need it. By buying less you will also reduce your carbon footprint. Look at these options:

Thrift stores, second hand shops and charity shops – by being thrifty, used garments are given a new lease of life.
Vintage shops sell clothing from a specific era eg. the sixties or the seventies.
Consignment stores buy and sell second hand clothing.

The second step is to choose well and ideally select natural fibers. Textiles that have a low impact on the environment are wool, linen, hemp and silk and Pinatex leather made from pineapple leaves. Clothing made from natural fibers might cost you a bit more at the start, but you will not need to replace them as often as with fast fashion clothing.
If you look after your clothes, they will last longer.
There is growing support for slow fashion with a focus on quality, not quantity.
Alternatives That Are Better For The Environment
Look at labels and certifications like Fair Trade that pays fair wages to workers in developing countries.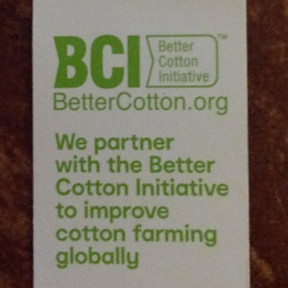 Certifications like Global Organic Textile Standard is awarded to textiles with a minimum of ninety-five percent organic fibers.
Ecocert is a certification for organic agricultural products and the Oeko-Tex Standard uses a four tier system to look at the toxicity of chemicals used in clothing.
The Better Cotton Initiative promotes sustainability and better working conditions for farmers and workers in the cotton industry.
It is true that everyone in his own small way can help safeguard the environment, but if big companies are moving, perhaps that is better.
Slow Fashion Brands
These are some of the affordable brands and retailers that are using sustainable practices, green manufacturing methods and recycled materials:
Kowtow is a New Zealand retailer that uses organic and fair trade cotton and non-toxic dyes to produce elegant and timeless garments.
Alternative Apparel produces quality basics using organic fabrics. They are committed to sustainability.
Synergy makes clothing that combines timeless design with sustainability.
Encircled creates ethically made versatile women's fashion for travel and life. It is made in Canada from eco-conscious and sustainable fabrics.
People Tree has for more than twenty years been producing ethical clothing using Fair Trade workers and farmers.
Vetta produces capsule wardrobe essentials. They are made in USA using eco-friendly fabrics.
Under the Canopy strives to produce clothing that is better for the environment and for you.
More slow fashion brands to look out for are Reformation, Amour Vert, Eileen Fischer, Everlane, Pact, ThredUp,  Kotn, Outdoor Voices.
Some retailers and manufacturers have started introducing "green lines" with H&M bringing in a "Conscious Exclusive Collection". It uses more sustainable materials like ECONYL. (Econyl is regenerated nylon from fishing nets, industrial nylon waste and fabric scraps that have been turned into new materials).
Slow fashion brands are on the increase, but we still have a long way to go to change the fast fashion environment.
If you have any questions or suggestions about sustainable slow fashion brands, please leave your comments below and I will get back to you.