If you are looking for green flooring options, you are in the right place. Whether you are looking at cork floor tiles or floating cork flooring, cork floors make an attractive addition to a "green" home.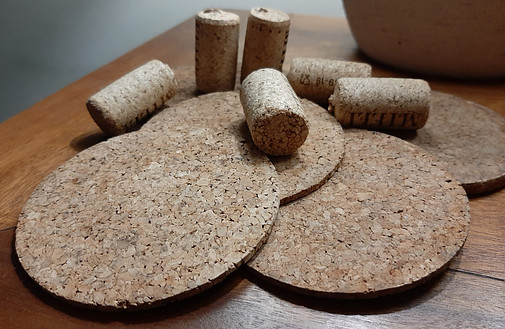 Green Flooring options are not just about being natural and using renewable resources, but it also looks at the following aspects:
The ability for the flooring to be recycled or reclaimed at the end of its life.
Responsible manufacturing processes need to be used.
Green flooring options need to come from renewable sources.
Toxicity to the environment.
The distance that the flooring needs to be transported, as very heavy materials might impact on the environment and add to pollution.
Maintenance of your eco friendly floors.
The life cycle of green flooring options.
To use cork is a climate positive flooring option that ticks all these boxes.
Cork Flooring
Cork flooring has been around for many years,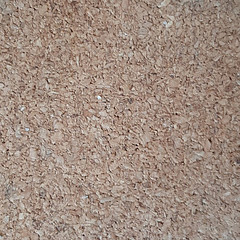 but it has recently come back into vogue because of the "green" aspect associated with it. It is manufactured from the bark of the cork oak tree and it is a naturally renewable material, as it grows back after each harvest.
The cork tree, Quercus Suber, is where cork is harvested from. The cork that is harvested is actually a collection of dead cells. The first harvest takes place when the tree is twenty-five years old. After that, the bark can be harvested again every seven to fourteen years. Most trees will continue to produce bark for a hundred and fifty years or more.
Cork trees grow predominantly in the Mediterranean region, with Portugal and Spain as some of the main growing countries. Most trees will still be producing cork after three hundred years.
How is Cork Harvested?
Cork harvesting is done by hand, using a small and extremely sharp axe. This specialist axe was designed specifically to harvest cork. The highly skilled workers are called extractors and the skill is often passed down from one generation to the next.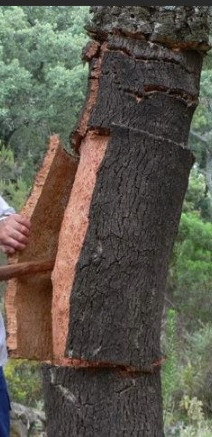 Harvesting only takes place during the middle of summer, as that is when the bark comes away from the living tissue of the cork tree. The extractors know exactly how much force they can use to cut through the bark, without damaging the living tree. They cut horizontal slices just below the branches and also near the trunk of the tree. The axe has a wedge on it that is then used to pry the bark off the tree.
The tree is never harmed and is allowed to grow as a healthy tree throughout its lifespan. So cork is an extremely renewable and environmentally friendly resource. Because the harvest only takes place about every seven years, the carbon footprint from trucks, is much smaller than from many other renewable flooring resources.
The Quercus Suber is the only tree that can survive this procedure of having the bark removed.
The stripped cork is left in the forest or transported and stacked outside for around six months. This means that the natural elements of sun, wind and rain will chemically transform the bark. The next step is to steam them in boilers. This is to eliminate any contaminants and bugs, and also to remove the outer layer of bark. This process also increases the flexibility of the cork.
The cork is then stored for a further three weeks. Punching bottle stoppers from the cork is then the next step.
How is Cork Flooring Made?
Cork stoppers for wine and champagne bottles are first pressed from the bark.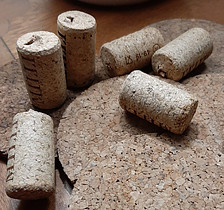 The remaining material, which is actually an industrial waste product, is then used to make flooring. Adhesive resins are added and it is compressed. For flooring products, either slices of cork or granulated cork is compressed and formed into sheets bonded with resins.
It can be solid throughout, or laminated around a fiberboard core. Traditional cork flooring consists of solid cork tiles which is glued down. Laminated planks are a newer form of cork flooring.
The laminated cork planks consist of a compressed cork bottom layer, and medium-density fiberboard (MDF) or high-density fiberboard (HDF), and top quality cork is used for the top layer. Planks have lock-lock edges to assemble them for a floating floor. Floating floors are normally installed with a thin foam underlay.
Some cork flooring is made from recycled bottle stoppers. Other cork products like coasters, fashion accessories and boards are also made.
The complete use of all the harvested cork, including using the waste remnants, means an almost zero waste production line.
Cork Flooring: Pros and Cons
Advantages of cork flooring:
Cork has excellent thermal and acoustical insulation properties, which provides insulation against cold and heat but also noise. The inside of cork consists of millions of tiny air-filled chambers that act as barriers against noise transmission. It means it is also very effective for insulation, whether it's noise or heat and cold.
It is resilient and "springs back". This means it prevents imprints due to furniture or heavy traffic
Hypoallergenic – repels hair and dust and other small particles. Easy to clean adding to higher indoor quality.
Antimicrobial properties – cork is naturally anti-microbial. It contains a waxy substance called suberim which is a natural repellent to bugs, mites, mould and small vermin, thereby preventing cork flooring from rotting.
Eco-friendly – it is a completely natural, recurring and easily replenishable material. The cork is harvested without any harm to the trees as the cork grows back again.
Biodegradable – at the end of its life cycle, it will break down into the environment.
Soft and cushiony surface – cork is great underfoot as it is soft and yielding. So it is great in areas where you will be standing for a long time like kitchens. As it provides protection when somebody trips or falls, it is also great in kids rooms or areas for the elderly.
Cork flooring is very quiet to walk on, much quieter than wood flooring for instance.
Durable – if you look after your cork floor, it will remain good for many years.
Functional and stylish.
Cork floors can be refurbished – to remove any stains or imperfections that occurred over a period of time, the cork can be sanded down and resealed with the appropriate sealants. Depending on the thickness of the cork, this can be done several times. Engineered cork flooring can not be refurbished as the surface layer of cork is too thin.
Easy to maintain, but it needs a water barrier sealant when it is first installed. Regular sweeping or vacuuming and spills must be wiped up to prevent staining.
Comfortable underfoot because of the cushiony feel.
Warm to touch.
Easy installation of tiles that often come with a "peel off" self-adhesive backing. Individual tiles can easily be replaced.
Cork floor is made from a renewable source, the bark from the cork tree.
non slip surface.
Disadvantages:
Susceptible to damage – because cork is a soft material, any sharp object will easily damage the floor, including high heels, chair legs and other furniture, or anything heavy that is dropped on the floor.
Permanent indention – heavy appliances or furniture will sink into the soft cork so needs to be put on coasters or other wood to spread the weight.
Animal scratches – dogs and cats, specially heavier dogs – nails will scratch the floor.
Water problems with flooding – the cork needs to be well sealed with several layers of barrier sealant to prevent water damage. Excessive water or flooding will cause the cork to warp and lift, as with most wooden floors.
Sunlight will fade it – direct sunlight will cause the cork floor to discolor.
Cork Floor Tiles vs Floating Cork Flooring
The area or room in which the cork flooring will be installed, will determine whether cork floor tiles should be used or floating cork flooring.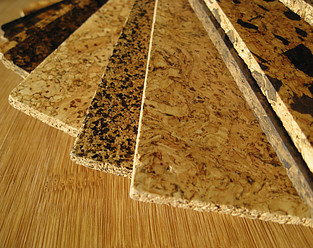 Cork floor tiles are 100% cork, so there is no fiberboard core as you get in floating cork flooring.
Floating cork floor planks are "clicked" together, whereas cork floor tiles need to be glued down.
Floating cork flooring is not suitable for bathrooms or areas of high humidity. The middle layer of fiberboard in floating cork flooring planks, makes the floor susceptible to water, moisture and most importantly humidity.
Cork tiles are not suitable for installation in basements as the cement slab that it gets glued to, needs a moisture barrier.
Cork tiles are good for bathrooms and laundry rooms.
Both are suitable for other areas in the home and office.
Cork floor tiles and floating cork flooring both need to be finished on site with a sealant to prevent moisture getting to the bottom and loosening the adhesive. Several layers is recommended to form an effective barrier.
At the end of the day, personal preferences will decide which one you will choose, with both suitable for floors, walls and ceilings.
Natural cork underlay is used with marble floors and ceramic tiles as protection against cracks and acoustic control.
Cost of Cork Flooring
Cork flooring is available in a wide range of thicknesses, styles and colors. The intricacy of the patterns will often determine the price. It is available as tiles or in sheets, with tiles being easier to install if you are doing your flooring as a DIY project. Glue is required for the installation, as well as edge protections.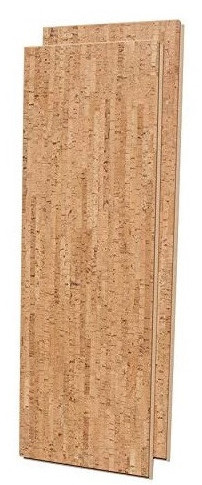 The cost of cork flooring depends very much on the thickness of the cork and the quality of the flooring. Average cost of covering a 100 square foot room (or about 30 square meter room) is around $10 per square foot or $1,000 for the area. This is slightly less than most hardwood flooring and very similar in cost to that of bamboo flooring.
Cork floor tiles are often seemingly more cost effective than floating cork flooring, but installation can take four times as long. This labor cost has to be considered as well. Preparation of the subsurface is also very important, with the cost normally in the region of $1 per square foot. The adhesive will add another $1.20 per square foot to the overall cost of the cork flooring.
Glue down cork floor tiles can take double the amount of time to install, compared to floating cork flooring. So the square foot cost of cork tiles might appear to be less than engineered cork planks, but installing floating cork flooring can save time and therefore money.
Installation of cork flooring is fairly easy as a DIY project, with cork tiles easier to lay than cork rolls and planks. If you are forced to stay at home, then this is a good time to tackle a project like a new floor.
Even if you do opt for professional installation, it is still very affordable at less than $2 per square foot for professional installation, and sometimes as little as $1 per square foot. (always remember that price is often a reflection of quality)
Taking Care Of Your Cork Floor
If cork flooring is installed correctly, with several layers of cork sealant, then it is fairly straightforward to look after the floor. Sweeping and vacuuming and occasional mopping should be sufficient.
Spills must be wiped up immediately to prevent warping and discoloration of your floor.
Scratches from cat's and dog's nails are of particular concern as they will damage the floor if it has not been sealed appropriately. If you are a pet owner, then cork flooring is not the best choice as their nails can scratch and damage the floor. Bamboo flooring is then a better choice. (See more below)
Refurbishing can be done by sanding planks and tiles down to the imperfections and then resealing them. Engineered cork planks though cannot be sanded down as the top veneer of cork is too thin.
If your cork floor is exposed to direct sunlight, then discoloration and fading might take place.
Cork versus Bamboo
Cork flooring is often chosen because trees are not harmed and it comes from a sustainable and renewable source. If that factor is an important consideration for you, then you might want to consider Bamboo flooring, and this is where you can explore this sustainable and beautiful flooring option.
I hope all your questions about cork floor tiles and floating cork flooring have been answered, but if you have any comments, questions or suggestions about other green flooring options or how is cork harvested , please leave them below and I will get back to you.