It used to be very difficult to find footwear made from recycled plastic and other waste materials. But, with more brands supporting re purposing and recycling, there is now a much bigger choice.
Many of the big brands are now incorporating recycled plastic and other re purposed materials into their footwear. This makes it much easier to choose footwear that will leave a green footprint.
Next time you buy trainers, make sure that you look for these eco conscious sneakers made of recycled plastic.
1. Adidas
Adidas says it wants to recycle more than half of the polyester used in 2020, increasing it to a hundred percent by 2024. Thus strengthening its commitment to environmental protection. The German company is expected to produce 15 to 20 million pairs of shoes using ocean plastic in 2020.
Although the cost of recycled polyester is 10% higher than that of virgin plastic, the sports group is confident of lowering its prices to spread the use of green materials.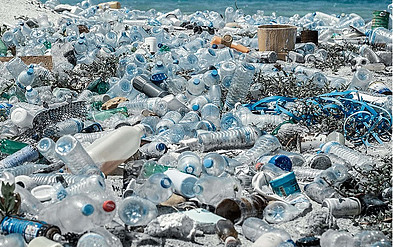 The decision follows the success of the shoes made with the Parley for the oceans initiative. Adidas will expand the eco friendly lines that will make use of these materials.
1.1 Adidas and Parley for the Oceans:
The German sportswear giant collaborated with Parley for the first time in 2015. In 2017, Adidas, in collaboration with Parley for the Oceans, had launched their first line of ecological footwear. These shoes were partly made from yarn obtained by recycling plastic materials collected on beaches.
Gradually, year after year, it has been increasing the production of shoes made with plastic collected on the beaches. In 2019, it reached the extraordinary amount of more than 11 million pairs of shoes that were made from recycled plastic.
Parley for the Oceans intercepts coastal plastic waste before it gets to the ocean. The reclaimed plastic is converted into threads which is used by Adidas to make recycled shoes and active wear.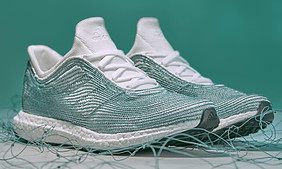 It is expected that in 2019 the number of sales of the eco friendly shoe line will reach seven million. In 2018 Adidas announced that by 2024 it would abandon the use of virgin polyester for the production of its shoes and clothes.
It is great news that a multinational company has decided to embrace sustainability, promising to use only recycled plastic to make its clothing and its footwear. These are perfect sneakers made of recycled plastic and this is where you can buy them at the best price.
Adidas will continue to produce shoes and clothes with the Parley brand. It will also launch the Primeblue fabric containing marine litter, which will be used in already existing lines.
Adidas recently donated a football field made from Parley for the Oceans plastic, where 1.8 million recycled plastic bottles were used.
1.2 Adidas and Stella McCartney 
Adidas, together with designer Stella McCartney,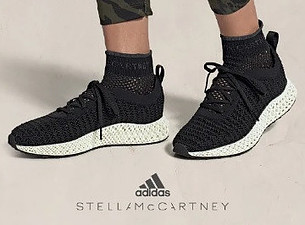 are producing sneakers that use 75 percent recycled plastic, that would have ended up in the ocean. Adidas Primeknit technology uses knitting technology to knit the upper of the shoe in one piece.
There is no waste, as the one shoe is finished, the knitting machine continues with the same yearn to knit the next shoe. This results in a shoe that adapts to your feet as you run.
We can all start by saving the planet one shoe at a time!
The collaboration between Adidas and Stella McCartney has resulted in a range of eco conscious shoes and sportswear.  This is where you can purchase your pair. The fabric for sportswear is made from 85% recycled polyester and 15% elastane.
Discover more about Adidas and Reebok and other eco sustainable footwear in this post on Eco Shoe Brands: Sneakers with a Green Soul.
2. Nike Flyknit
Nike is on a journey where they are striving for zero waste and zero carbon footprint, also adding sneakers made of recycled plastic to their range.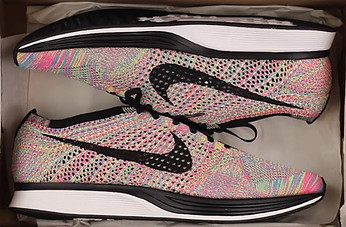 The Nike Flyknit was developed to answer the need of runners who wanted a running shoe that fitted like a sock. It is made with different types of knit that are used for different parts of the shoe. This is where you can buy your pair.
Seventy one percent of Nike shoes now contain materials from waste products. The material, which is branded Nike Grind, is made from plastic bottles, recycled sneakers and waste scraps collected from the floors in Nike's own factories. Nike's surplus manufacturing materials and trainers are recycled and used to create a material called Nike Grind.
The different materials like foam, rubber, leather, fiber and textile blends are separated and a wide range of granules are ground from them. Through the company's Reuse-A-Shoe program, old shoes are collected and these are also separated into rubber, foam and fiber and then ground. These Nike Grind materials are then incorporated into their range of new footwear, clothing and playground surfaces.

Nike will sell any excess material that they don't use themselves, to be used in running tracks, carpet underlay, playground surfaces and gym and weight room floors.
3. Timberland
Timberland, a brand that is known for their leather boots, now have a range of canvas boots. The canvas is made from recycled plastic bottles. Through their program of Reduce, Recycle, Rethink, they want to reduce the amount of plastic waste and now have a range called Rebotl.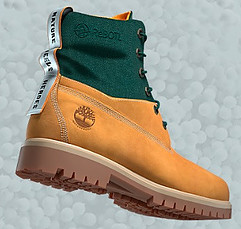 Thread (TM) is a certified B-Corporation company that reclaims plastic bottles from the streets and canals of Haiti and Honduras, and then recycles them. Timberland has teamed up with them to use their tough, recycled Thread Ground to Good, canvas material that they produce. This canvas is used for the uppers of some of their shoes and boots.
Non-biodegradable plastic waste is collected, shredded and turned into yarn that is woven, thereby creating a new material. The fabric is used in their range of apparel, from boots and shoes, to clothes and jackets and bags and more. The range includes men, women and kids footwear and apparel and this is where you can buy your pair on Amazon.
Three hundred and forty-five million plastic bottles have found a new life in their products since 2009.
Not only are they recycling, but they are also providing job opportunities and upliftment of the local communities.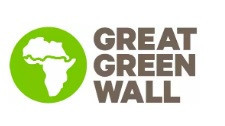 Timberland is working towards a target for their cotton. They want to only be using 100% organic cotton, recycled and Fair Trade certified, or Better Cotton sourced from BCI (the Better Cotton Initiative). They are also striving towards having zero PVC in their footwear. Their leather goal is that they want to source all the leather that they use in their footwear and apparel, from tanneries that are LWG silver or gold rated. The result in 2018 was 96.2%.
Timberland is involved in a major program of planting trees. They have seven partners across the globe and have already planted more than ten million trees since 2010.
4. People's Movement MOVMT
The People's Movement is another socially conscious brand that was started by a surfer who was shocked by the amount of rubbish he was encountering in the ocean. MOVMT produces stylish and eco conscious footwear and accessories, with the main aim to be against the use of single plastic. Shoes are comfortable and casual.
Founded in 2011, the first product was designed based on sneakers that migrant workers were wearing in Shanghai.
MOVMT shoes are made from eco conscious materials like organic cotton canvas, together with recycled materials and upcycled plastic bags. The plastic bags are collected from the beaches in Bali. Flyknit upper is a combination of natural cotton fiber and man made stretch textile, attached to a rubber bottom.
Other materials that are used include water based glues, treated shoelaces and nickle free eyelets, natural dyes and recycled plastic fabrics. This is where you can buy your MOVMT ecoconscious shoes.
They support organizations like 5 Gyres, who through research and ocean clean-ups, reduce plastic in our environment. The People's Movement values solutions for protecting our ecosystems very highly. Thus,  each year they form a partnership with causes that share their values.
Currently MOVMT is partnered with the Plastic Pollution Coalition. From every pair of shoes that is collected in this year's Clean Act Collection, $1 goes directly to the Plastic Pollution Coalition. Each pair of shoes, together with its packaging, uses 20 upcycled plastic bags.
5. Vivobarefoot
Vivobarefoot is a family owned British brand that produce minimalistic shoes using recycled plastic and bio-based materials. Their philosophy is that your feet need to be able to do what they are meant to do, and that is being feet. The idea is that you are wearing shoes, but it feels like being barefoot.
They want to have as little shoe as possible, so that it feels as if you are barefoot, but you are actually wearing shoes. This will give your feet the chance to connect with the ground.
The science behind their design is that the natural shape of the foot has a straight toe and a strong arch. They make their uppers with a wider forefoot, thereby allowing more space for your big toe, without it being squashed.
More than thirty percent biomass in the form of corn, algae and natural rubber is used. These are the materials used in their shoes:
The eco friendly, flexible, breathable canvas upper is made from yarn that is produced from recycled PET plastic bottles. By re purposing plastic waste, we have less plastic pollution.
Insoles are made from bio-based Bloom foam, which is a high performance foam made from algae.
Pro5 is an ultra thin, puncture resistant, rubber layer that is used for the outer sole. The material has been patented and is five times more resistant to puncturing, than a standard shoe sole that has the same thickness. Soles are thin, flat and wide, but flexible.
The ultra thin soles mean that your brain can reconnect with mother earth through your feet. The range includes trainers and sneakers for men, women and kids and buy your pair from Amazon here.
6. Etnies
Etnies was started in 1986 by a skateboarder who wanted to produce classic skateboarding shoes that would withstand the toughest conditions. Today the range covers all action sports, including snowboarding, mountain biking and surfing. It includes men, women and kids footwear and apparel.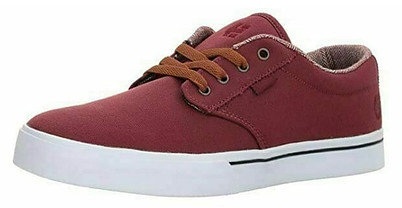 The classic skate shoes now have an eco friendly twist. They are made with recycled rubber out soles and the padded insoles are also made from recycled materials. The canvas uppers are made from recycled plastic.
The company does a lot of charity work and they have a program called "Buy a shoe, plant a tree". The program involves tree planting in Costa Rica and Brazil, and for every pair of shoes that are sold, a tree is planted. Since 2011 they have planted more than two million trees, adding hugely to help the rainforest.
New for this century, in 2020 they expanded their project of Buy a Shoe, Plant a Tree, to include all footwear styles in their 2020 collection.
Best selling shoe for Etnies is the Jameson 2 Eco, made from using both recycled rubber and recycled plastic. You can get your pair here. Recycled rubber out soles and insoles are made from recycled materials. It uses Bloom foam, the first plant based foam made from algae biomass for the inner sole. Men, women and kids are available in these sneakers made of recycled plastic. Recycled cotton and recycled plastic bottles are used for shoelaces with 60% recycled polyester throughout the shoe.
7. Converse
Converse has also joined the movement of incorporating recycled plastic in their footwear. So another popular sneaker made of recycled plastic.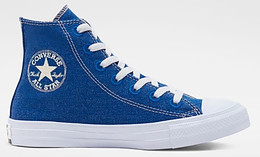 The Converse Renew is a twist on the classic Chuck Taylors, as it is using recycled materials. Classic low tops and high tops are made using between thirty and forty percent recycled manufacturing waste.
The soles are also made from recycled materials and a lot of the waste is scraps that come from Converse's own factories. They also use recycled denim for some uppers.
8. The North Face
Another major brand that is now incorporating recycled plastic in their footwear, is The North Face. The brand was founded in 1966.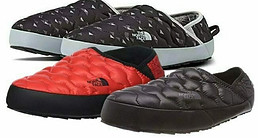 Recycled PET plastic is used in their clothing and shoes. Their Puppy camp slippers are the main footwear product to incorporate recycled plastic. This is where you can buy your pair.
These mules or slippers are comfy and warm, perfect for use after a day on the ski slopes or relaxing round the campfire.
Disappointingly, many of the big brands don't really tell us what they are up to in terms of using recycled materials.
Look out for more innovative brands that make cool shoes from recycled plastic here.
If you have any questions or comments about the best sneakers made of recycled plastic, then please leave it below and I will get back to you.