Bamboo is an eco-friendly, hypoallergenic natural fiber that has strong anti-bacterial and anti-fungal properties. It is a flowering evergreen perennial plant and there are around a thousand different varieties. This diversity makes it more adaptable to different climates than most other softwoods.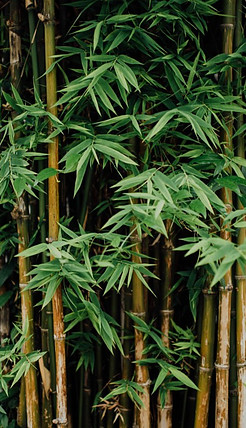 The bamboo plant consumes more carbon dioxide (CO2) and generates up to 35% more Oxygen (O2) than an equivalent stand of trees. So it provides an abundance of usable oxygen, making it a crucial element in the balance between oxygen and carbon dioxide in the atmosphere.
Hand made paper in Asia was historically made from bamboo. Bamboo pulp can now be used to create a bamboo fiber which is then used to make yarn and fabric. To make bamboo fiber the bamboo grass is pulped until it separates into thin threads of fiber. The mechanical way is to crush the woody parts of the bamboo plant.  And then use natural enzymes to break down the bamboo walls into a mushy mass. The natural fibers can then be combed out and then spun and woven into cloth.
In many rural areas where economic development is limited, bamboo is available in abundance. So it can offer a social benefit by providing income to those growing bamboo. When bamboo is harvested, the roots do not need to be cut and therefore no replanting is required as with hardwood trees.
To grow bamboo, very little water is required comparing with cotton farming and other crops. It does well in impoverished soils and the roots help maintain water in the soil due to their tight hold on the soil. So bamboo is water conserving.
The Versatility of Bamboo
There are many uses for bamboo ranging from clothing and accessories to furniture and building applications. It is increasingly used for making toys, cutlery and crockery and also musical instruments like didgeridoos, drums and flutes.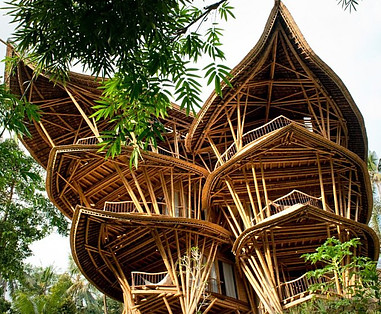 Bamboo is edible and is often used in Asian and Oriental cooking. Bamboo leaves and shoots are also the staple diet of pandas and elephants. The type of bamboo that is used to make bamboo fabric, is not the variety that is eaten by pandas. The antioxidant properties of bamboo also make it a natural food preservative.
There are more than one billion people in the world that live in bamboo houses with many schools and houses in Bali built from bamboo. According to UNESCO, 70 hectares of bamboo will produce sufficient material to build a thousand homes. Thus, saving the diminishing forests and helping our planet as no land degradation or environmental upset occurs.
Why choose Bamboo fiber products?
There are many advantages and benefits of choosing bamboo for your clothing, bedding and other household products.
Bamboo is naturally hypoallergenic and the fabric is as soft as silk. The fibers undergo no chemical treatments so they are naturally rounder and smoother and without sharp spurs that can irritate the skin. This hypoallergenic quality means that it doesn't cause allergic reactions. So it is kind to sensitive skin and fabulous for allergy sufferers.
Bamboo is naturally anti-bacterial and anti-fungal. It possesses an anti-bacterial and bacteriostatic bio-agent called "bamboo kun". This natural antimicrobial agent gives bamboo a natural resistance to pest and fungi infestation. The inherent quality of bamboo allows it to grow naturally in the wild without having to treat the bamboo crop with pesticides, fertilizers or chemicals. This beneficial quality is retained in the textile form which means all bacteria are killed making the garment more hygienic.
Bamboo is extremely breathable. When you look at the magnification of bamboo fiber under a microscope, the fiber cross-section is covered with little micro gaps. These give better moisture absorption and ventilation to the fabric. The hollow structure of a bamboo fiber promotes moisture absorption and evaporation making it more breathable than cotton.
Bamboo is highly sweat absorbent and pulls moisture away from the skin for evaporation. It therefore keeps you dry and let the body breathe naturally.
Bamboo is powerfully insulating. The hollow fiber has unusual breathing capabilities, which keeps you cooler in the summer and warmer in the warmer.
Bamboo is naturally UV protectant – by cutting out 98% of harmful UV rays it protects the skin from damage by the sun.
All bamboo products are 100% biodegradable making it the most renewable resource on the planet. Bamboo is grown completely naturally making it kind to the environment.
Bamboo In Your Home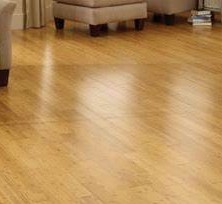 If you choose bamboo fiber products for your home, you'll be contributing to a more sustainable environment and a greener planet. Bamboo flooring looks very similar to hardwoods and shares many of the positive benefits of a hardwood floor. It does also have similar drawbacks and you need to be aware of that.
Certain types of bamboo flooring can be very hard and durable and it is relatively easy to maintain. Although it can be washed, long term exposure to moisture will damage the floor just as hardwood flooring would be damaged.
Bamboo flooring looks elegant and yet distinct and different.
The price of bamboo flooring is very similar to that of hardwood.
Bamboo bed linen is luxuriously soft and because of the moisture wicking properties it keeps you dry and comfortable during the hot summer nights. Bamboo towels are super absorbent and even after numerous washes, they seem to just get softer. They also dry quicker than cotton towels.
Bamboo clothing and specially bamboo underwear and socks is super soft and keep your body and feet healthy and hygienic. Bamboo is one of the softest fabrics on the planet with a beautifully soft and flowing drape. I Iove the way it feels on my skin. Caring for your bamboo clothing and bedding is very easy. It is machine washable and can be washed at low temperatures making it energy efficient. It is preferable to line dry it, but if you do need to use a tumble drier, it must be dried at low temperatures.
Bamboo cutlery and crockery are increasingly available and using baby products made from bamboo means no harmful and toxic chemicals when the little ones start chewing their cutlery. This also applies to bamboo toys.
Bamboo is the most eco-friendly fabric on the planet – help save our planet and choose bamboo fiber products for yourself and your home.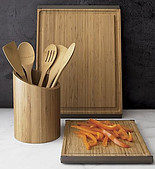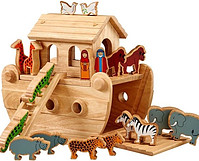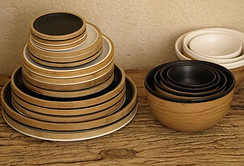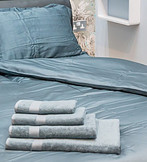 .