When my husband tore a brand new shirt, I decided to turn it into an upcycled clothing project. It was only the second time that he wore his new shirt, so there was nothing wrong with the fabric. Normally he would have worn the damaged shirt when working in the garden or doing dirty jobs around the property. Eventually, I would finally send it off to textile recycling.
But I thought: Why do you want to waste a lovely cotton shirt if you can upcycle it?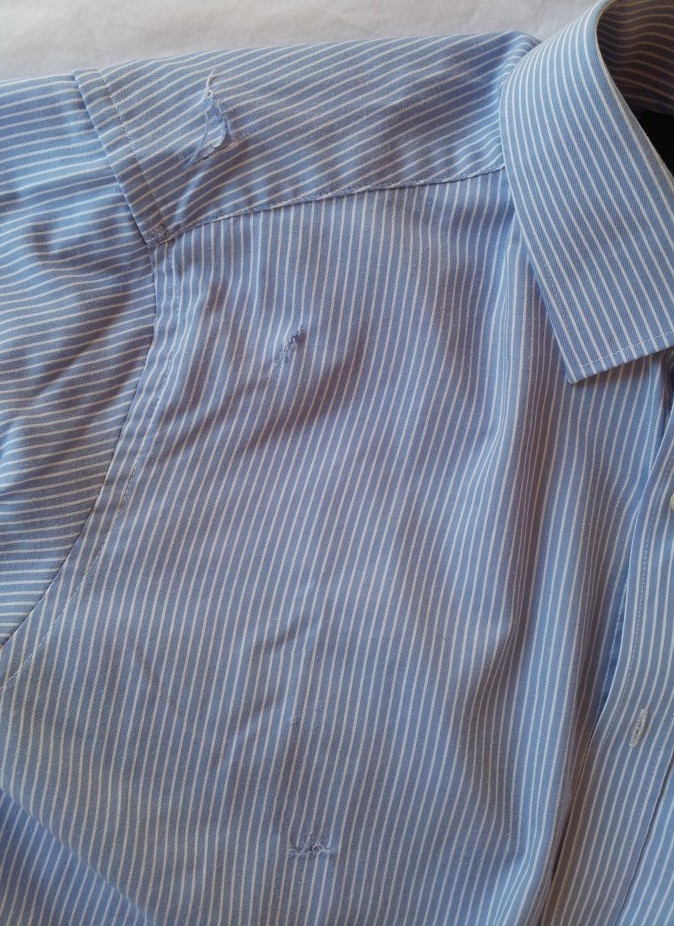 So the shirt was going to become a dress for our granddaughter.
But before we get into my project, I can hear you say "but what is upcycling?"